Ukraine conflict stalls education for 50,000 children
Almost 150 schools have been closed by ongoing fighting in a region of Ukraine – disrupting the education of about 50,000 children.
Violence in Donetsk Oblast, in the east of the country, has left 187 educational institutions damaged or destroyed. Of those, 147 remain closed. Another 225,000 children need supplies if they are continue to get quality education.
Pro-Russian rebels control large parts of eastern Ukraine and fighting has claimed the lives of about 4000 people.
Schooling is critical in conflicts and emergencies to maintain stability, structure and routine. In Ukraine, education helps alleviate trauma and stress for children living areas where fighting is still happening.
Marie-Pierre Poirier, UNICEF Regional Director for Central & Eastern Europe and Central Asia, said: "It is essential that children are able to return to school and resume their education. Children continue to bear the brunt of this conflict, with schooling disrupted and access to basic services limited.
"Some are witness to violent fighting and shelling. We remind all parties to the conflict in Ukraine to ensure all children are protected from the ongoing violence."
Since the violence erupted in March, more than one million people have been displaced by the ongoing conflict – of those 530,000 are in Ukraine, including more than 130,000 children.
UNICEF said there are limited opportunities for displaced children to be integrated in the education system in host communities because parents are not registering their children in new schools, as they expect either further displacement or intend to return home.
The United Nations children's agency is looking for funds to help children get access to education, give them support to reduce their stress levels and ensure safe water, polio vaccines and hygiene supplies are available.
---
More news
Theirworld initiative helps to deliver $30m of computers to Ukrainian children
Theirworld initiative helps to deliver $30m of computers to Ukrainian children
Theirworld's mission to give children in crises a safe place to learn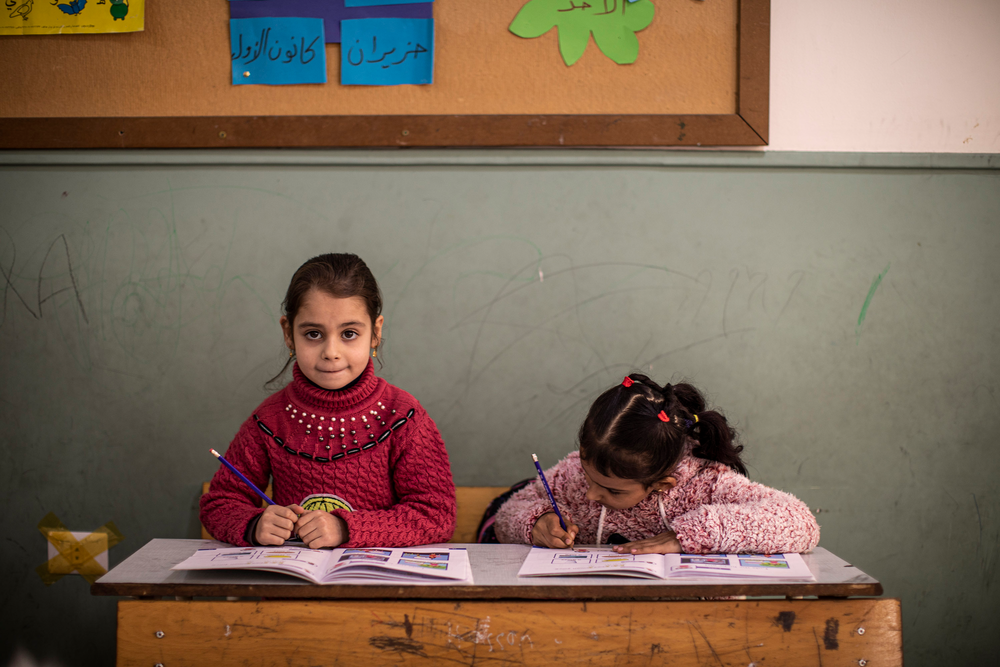 Theirworld's mission to give children in crises a safe place to learn