Warring forces in Ukraine urged to respect back-to-school ceasefire
Children in conflicts, Education Cannot Wait, Education in emergencies, Safe schools, Safe Schools Declaration
A truce meant to safeguard students returning to classrooms has already been broken - in an area where 200,000 children already need trauma support. 
---
Children are set to go back to school this week in war-torn Ukraine – but a ceasefire supposed to keep them safe has already been broken.
Both sides had agreed to call a halt to violence on August 25 – ahead of the new school year starting on September 1.
The deal had been struck between Ukrainian forces and Russian-backed separatists in an effort to keep children safe travelling to school and in their classrooms. It was backed by the leaders of Ukraine, Russia, France and Germany.
But yesterday French President Emmanuel Macron and German Chancellor Angela Merkel said the ceasefire "has not been fully implemented by the very same parties which signed it".
"There is still a large number of ceasefire violations, including with the use of heavy weapons," added Macron and Merkel in a joint statement.
United Nations Secretary-General António Guterres said yesterday he hoped a permanent ceasefire would become a reality.
"He stresses the need to ensure that the ceasefire is sustainable and calls on all parties to fully abide by its terms especially in order to protect the civilians who suffer most from the ongoing hostilities," said a statement from a UN spokesperson.
More than 740 schools – one in five in eastern Ukraine – have been damaged or destroyed since the conflict began in 2014. It has left more than 10,000 people dead and over one million others displaced, according to the United Nations.
In April, the UN children's agency UNICEF said more than 200,000 children needed urgent and sustained psychosocial support after living through more than three years of violence. They are in Donetsk and Luhansk oblasts, within 10 miles of each side of the "contact line".
Within that zone live about 200,000 children, still going to school despite the ongoing violence and trauma.
One in four children in eastern Ukraine are suffering from severe trauma and fear. Behavioural changes in children as young as three include severe anxiety, bed-wetting, nightmares, aggressive behaviour and withdrawing from families and communities.
September 1 marks the traditional start of the new school year. 
Similar back-to-school ceasefires failed to hold in 2015 and 2016. In 2014, as new students arrived at school carrying flowers, a shell landed in a playground in Donetsk and killed four people.
---
More news
Theirworld initiative helps to deliver $30m of computers to Ukrainian children
Theirworld initiative helps to deliver $30m of computers to Ukrainian children
Theirworld's mission to give children in crises a safe place to learn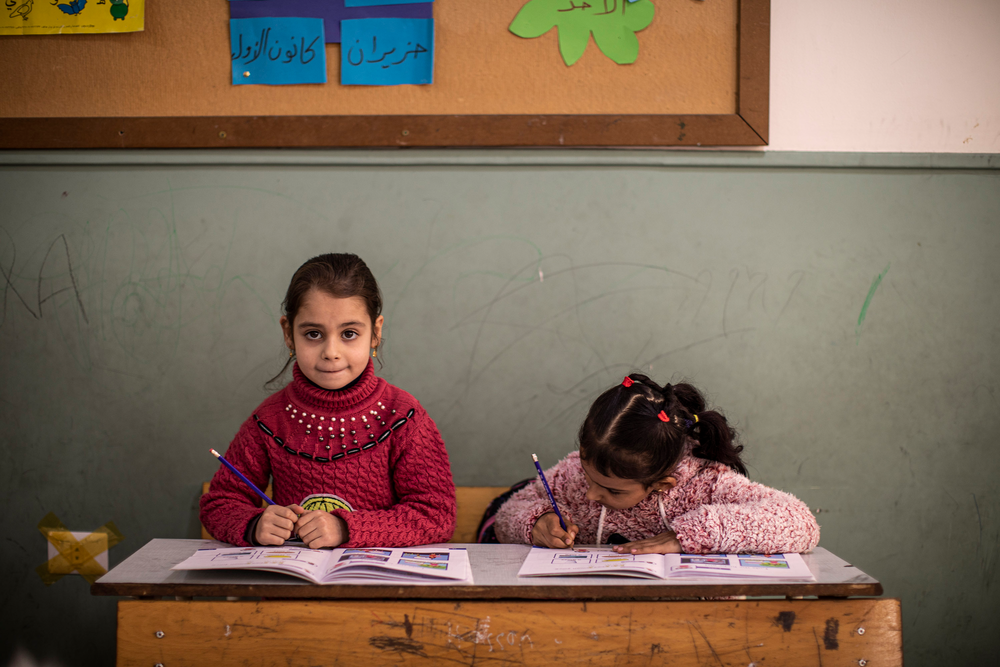 Theirworld's mission to give children in crises a safe place to learn