Schools in Ukraine still under attack as 'forgotten' conflict rages on
Children in conflicts, Education in emergencies, Safe schools, Safe Schools Declaration
---
More than 60 schools were damaged or had to close in 2017 because of the fighting, say humanitarian groups working in the Eastern European country.
---
While conflicts in the Middle East and sub-Saharan Africa make global headlines, ongoing violence in Europe almost goes unnoticed.
Fighting between Ukrainian forces and Russian-backed separatists began in 2014. More than 1.5 million people have been displaced and attacks on schools continue to disrupt education for thousands of children and youth.
A new report has revealed that 42 schools and education facilities were damaged due to the conflict in 2017. Another 22 had to close for days or weeks because of violence nearby.
The education of at least 4000 children was affected and there wasn't a single month without a school being damaged.
"Some of the attacks happened during the daytime when children and teachers were attending school, putting them at immediate risk," said the Ukraine Education Cluster of humanitarian organisations that includes UNICEF and Save the Children.
The cluster reminded both sides in the conflict "to respect international humanitarian law and ensure that schools and other civilian infrastructure are never attacked or in the line of fire".
Ukraine is not yet among the 72 countries that have signed the Safe Schools Declaration – a commitment to protect education and stop military use of schools. 
Of the five permanent members of the United Nations Security Council, only one has signed. Theirworld's Safe Schools petition urges Russia, China, the United States and United Kingdom to follow France's leadership.
Both sides in the Ukraine conflict agreed a ceasefire in September to allow children to go back to school safely – but it was broken almost immediately.
Last April, UNICEF said more than 200,000 children needed urgent and sustained psychosocial support after living through more than three years of violence. They are in Donetsk and Luhansk oblasts, within 10 miles of each side of the conflict's "contact line".
Olga Prais, a teacher at School #4 in Avdiika, said the effects on children have been devastating.
She added: "Children from my city can distinguish between the sounds of explosions of different caliber shells. They know far too much about weapons."
---
More news
Theirworld initiative helps to deliver $30m of computers to Ukrainian children
Theirworld initiative helps to deliver $30m of computers to Ukrainian children
Theirworld's mission to give children in crises a safe place to learn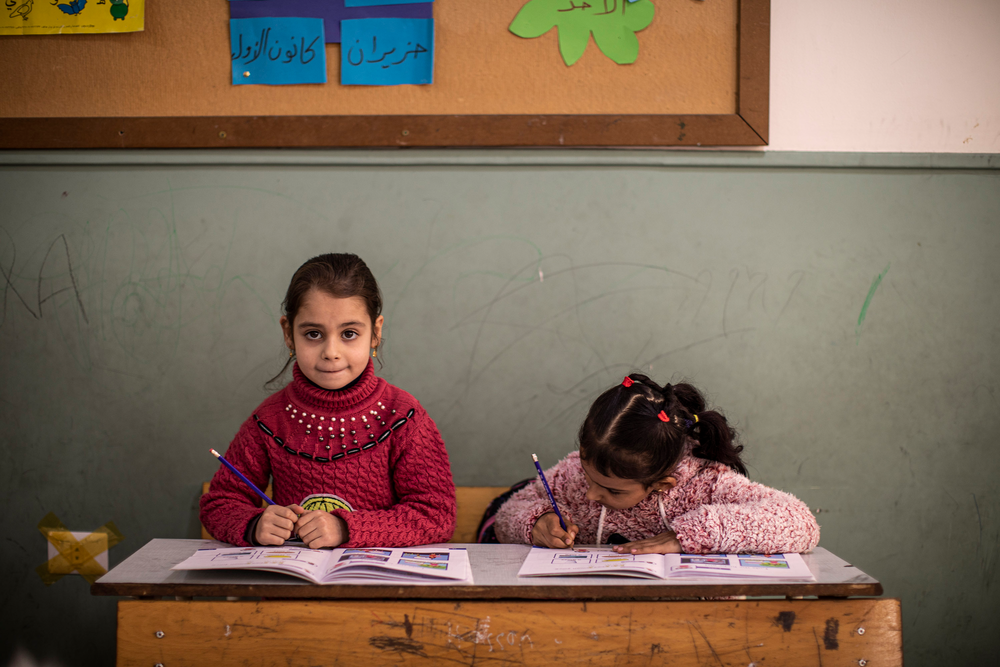 Theirworld's mission to give children in crises a safe place to learn