Heavy fighting forces thousands of Ukrainian children out of school
Children in conflicts, Education in emergencies, Safe schools, Safe Schools Declaration
Children have started to return to schools in parts of the Donetsk region after a week of violence - but there are reports of many unexploded shells in the streets.
---
Several schools were damaged during a surge of violence in Ukraine – forcing many to close and disrupting the education of thousands of children.
More than 2600 children from 13 schools were affected. At least five schools and two kindergartens were damaged by heavy shelling and 11 other schools had to shut.
Humanitarian groups said families in Avdiivka and other villages near the city of Donetsk were afraid to send their children to schools that stayed open because of the heavy fighting and fears of unexploded shells in the streets.
A week of heavy shelling between Ukrainian troops and pro-Russia separatists cut off power and water supplies to tens of thousands on both sides of the front line. The fighting appeared to be slowing down yesterday and schools in Avdiivka began to reopen.
The head of the Ukraine-controlled Donetsk regional administration, Pavlo Zhebrivsky, said today that all schools had reopened in Avdiivka and over 500 children had turned up to study.
"Things appear to be going back to normal. Thankfully the shelling stopped. We hope for peace," teacher Natalia Dudnik told the Reuters news agency at the town's school No. 7.
But Michele Cecere, Save the Children's Representative in Ukraine, said: "There are reports of large numbers of unexploded ordnance in the streets, putting children at enormous risk when going to school, even when they can reopen. 
"Schools being shelled has tragically become commonplace in this conflict. It's vital that children can get safely back to school as soon as possible so they don't miss out on any more learning."
The school closures are the latest in an ongoing education crisis affecting more than 600,000 children in eastern Ukraine. 
After nearly three years of conflict, more than 740 schools – one in five – have been damaged or destroyed. Some students have missed many months of schooling due to displacement and the effects of the conflict.
Giovanna Barberis, UNICEF's Representative in Ukraine, said: "The shelling of schools, the one place where children find safety and normalcy during conflict, is unacceptable and has to stop. Children in eastern Ukraine have suffered enough and we must ensure that they have safe spaces to seek solace and support."
---
More news
Theirworld initiative helps to deliver $30m of computers to Ukrainian children
Theirworld initiative helps to deliver $30m of computers to Ukrainian children
Theirworld's mission to give children in crises a safe place to learn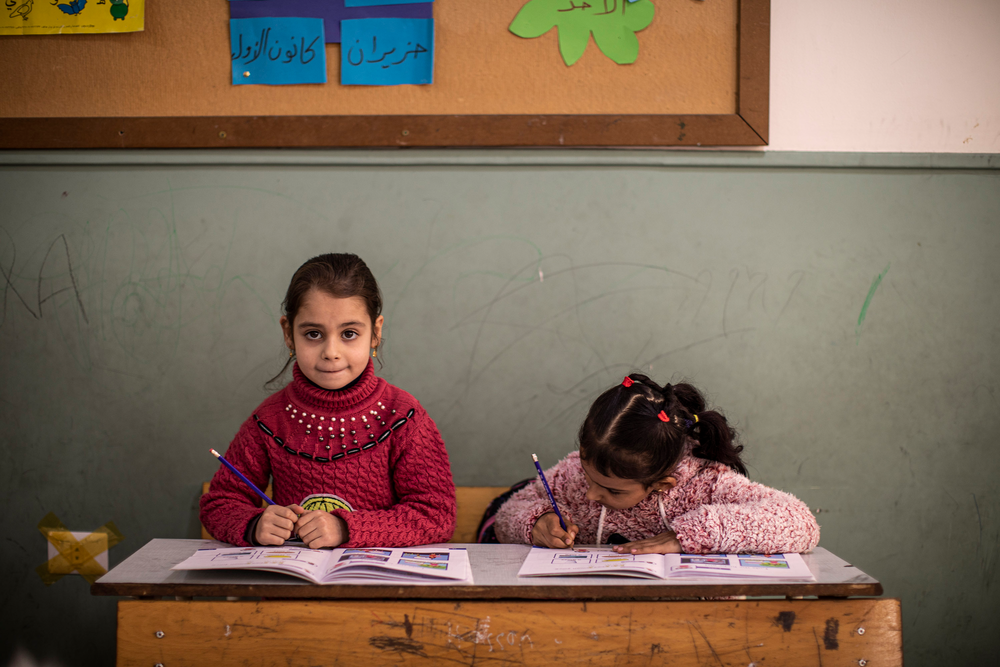 Theirworld's mission to give children in crises a safe place to learn