UN Security Council pledges more action to protect children in armed conflicts
Children in conflicts, Education in emergencies, Safe schools, Safe Schools Declaration
---
The 15 member countries condemned attacks on schools, violence against children and the recruitment of child soldiers.
---
World leaders have promised to do more to protect children in armed conflicts – including preventing the recruitment of child soldiers and the military use of schools.
The United Nations Security Council condemned attacks on schools, sexual violence, abductions, use of children as human shields and other outrages.
The 15 member countries committed to take concrete action against serious abuses and violations of children's rights which "could constitute early indications of descent into conflict". And they said child protection must be at the heart of education and peacebuilding efforts.
Four more countries – Macedonia, Peru, Djibouti and San Marino – were reported to have signed up to the Safe Schools Declaration, taking the total to 79. The declaration is a commitment by nations to protect education from attack and the military use of schools. 
Theirworld has been campaigning for all five permanent members of the UN Security Council to sign up – so far France and the United Kingdom have but the United States, China and Russia have failed to do so.
The Security Council unanimously passed its resolution on protecting children in armed conflict after a nine-hour session in New York.
It came only two weeks after a UN report revealed that more than 10,000 children were killed or maimed last year in conflict-hit countries. It said hundreds of attacks on schools by armed factions around the world showed a "blatant disregard" by armed groups for both international law and children's lives.
That report came from Virginia Gamba – UN Secretary-General on Children and Armed Conflict (CAAC) – who also briefed the Security Council yesterday.
She emphasised that when it came to child soldiers recruited by armed groups, rehabilitation and reintegration – not retribution – is key.  
Gamba said child protection plans had been adopted recently in the Central African Republic, Mali, Nigeria, Sudan and in Colombia's evolving peace process. She added: "We must build on these advances to move to an era of prevention."
UNICEF Executive Director Henrietta Fore warned that more children are slipping through safety nets – with one in four children now living in conflict-affected countries.
She said: "When faced with the escalating consequences of conflict to a generation of children who have never known peace, we have a duty to act.
"If we fail to prevent violations against children today, we fail to prevent violence against children tomorrow."
The voice of children was represented by Jenny Londoño – a Colombian who spoke on behalf of boys and girls recruited by armed groups around the world. She ended up in the ranks of the Revolutionary Armed Forces of Colombia—People's Army (FARC-EP) at just 13.
Londoño, now a law student and expecting her own child, said preventing violations against children must be a global priority. She said child recruits should be treated as victims not criminals, adding: "We want to be change-makers of society."
---
More news
Theirworld initiative helps to deliver $30m of computers to Ukrainian children
Theirworld initiative helps to deliver $30m of computers to Ukrainian children
Theirworld's mission to give children in crises a safe place to learn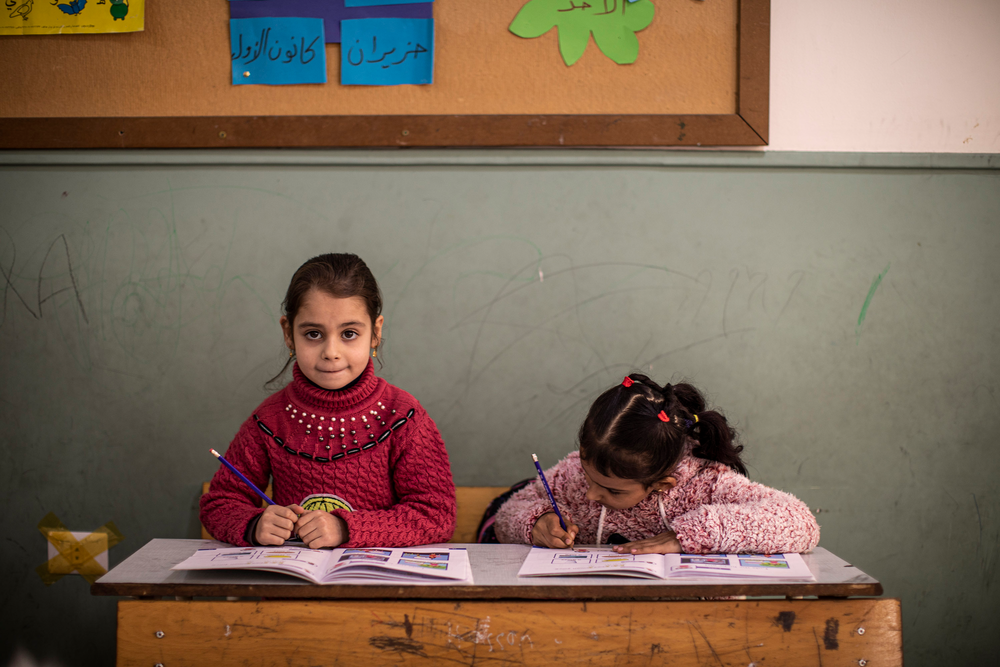 Theirworld's mission to give children in crises a safe place to learn