UN agency thanks Theirworld supporters for campaign to protect Palestinian education
Education in emergencies, Refugees and internally displaced people, Right to education
---
UNRWA recorded a special message after thousands of people called on world leaders to step in following US funding cuts to vital schools programmes. 
---
The United Nations agency that provides education for 525,000 Palestinian children has sent a message of thanks to Theirworld supporters.
Thousands of them backed our call to send their support to UNRWA (UN Relief and Works Agency for Palestinian refugees) and to urge major donor countries to help plug a funding gap.
UNRWA was shocked when the United States slashed its funding package from $125 million to just $65 million last month. The agency warned that would be "catastrophic" for its education programmes at 711 schools in Gaza, the West Bank, Jordan, Lebanon and Syria, which employ 20,000 people.
Now Chris Gunness, chief spokesperson for UNRWA, has recorded this special video message for Theirworld supporters.
Some countries – including Belgium, Sweden and Netherlands – have rallied to assist UNRWA by giving additional funding or bringing forward financial support that was already pledged.
On January 22, UNRWA launched the #DignityIsPriceless fundraising campaign to gather $500 million. At a school in Gaza, Commissioner-General Pierre Krähenbühl said: "I wish to confirm to all Palestine refugees that UNRWA schools, proud schools like the one we are standing in, will remain open. 
"Health care and other services will be provided. It is a huge challenge but it is absolutely imperative." 
Bayan, 13, had to leave her home in Daraya, Syria, and now attends an UNRWA school in Jaramana camp. The teachers have made her feel at home and Bayan said: "They are warm, enthusiastic and caring."
---
More news
Theirworld's mission to give children in crises a safe place to learn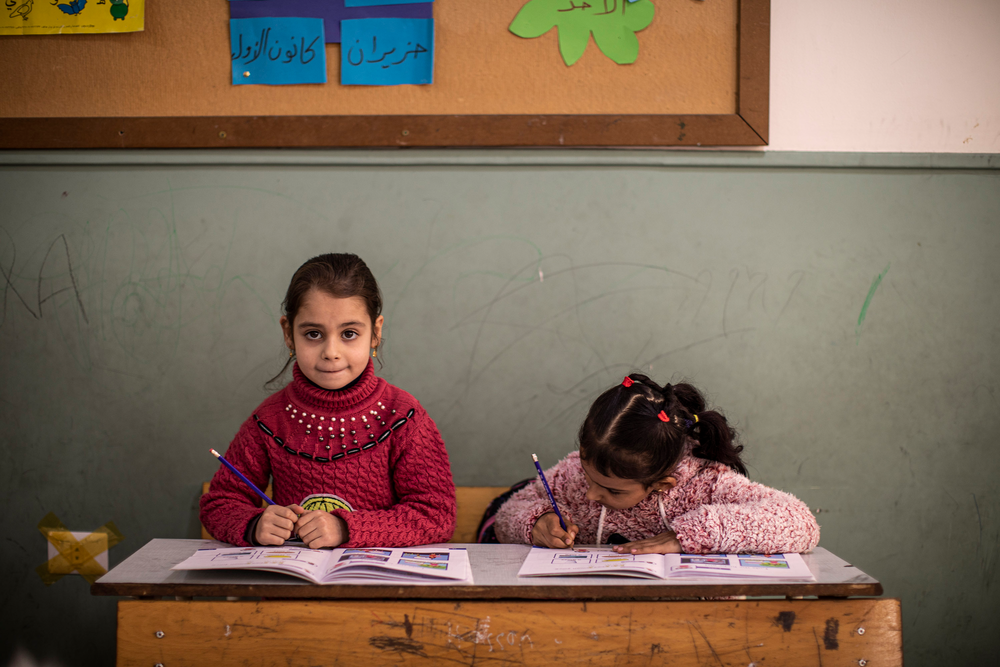 Theirworld's mission to give children in crises a safe place to learn
World Refugee Day: ACE project helps children to integrate and learn in Greece
World Refugee Day: ACE project helps children to integrate and learn in Greece