Bullying and violence at schools means children drop out or struggle
Barriers to education, Girls' education, Right to education, Teachers and learning
---
Millions of schoolchildren are victims of assault, bullying and punishment - and that can leave them with long-term educational and mental issues.
---
Violence is a major reason for children not liking school – or even dropping out of education.
From bullying and corporal punishment to sexual assault, violence at school affects millions of children. 
Now an advocacy group has looked at school issues as part of a major study on children and violence across the world.
India-based Know Violence in Childhood found that an estimated 1.7 billion boys and girls – that's three in four – suffer mental or physical abuse each year, including being physically punished at home.
The figure includes 261 million schoolchildren who experience violence from other children. Among adolescents aged 13 to 15, bullying affects 138 million and school fights 123 million. 
18 million girls aged 15 to 19 are victims of sexual violence – often leading to school dropout and reinforcing cultural practices such as early marriage.
"The damage caused by childhood violence goes far beyond immediate trauma and fear," said the group's co-chair Shiva Kumar. He said long-term impacts include depression, behavioural and mental problems, eating disorders and poor educational achievements.
The three-year study – Ending Violence in Childhood: Global Report 2017 – found that:
Adolescents who are bullied miss more school than other groups and show signs of poor achievement.
Nearly one in three children said they were bullied at least once in the past two months in schools across industrialised countries and Latin America/Caribbean. But in Africa that figure was almost one in two.
In West and Central Africa, 45% of children said they had been involved in a physical fight at school in the past year.
A high proportion of lesbian, gay, bisexual and transgender students experience homophobic and transphobic violence in schools.
Violence in childhood is lower in countries where more girls are at school.
The report said learning can be impaired by corporal punishment in schools. Nine in 10 children in India said they had seen a teacher dish out corporal punishment in the previous week.
A school that tolerates unjust practices signals to the child that violence is acceptable. From Know Violence in Childhood's report
One nine-year-old Indian boy told researchers: "I do not like my school, since the teachers beat me badly. They beat with a stick on my back, even if we are sitting and talking."
Know Violence in Childhood said violence is influenced by a school's ethos and called for an end to corporal punishment. 
It said: "Certain classroom, teacher and school characteristics may inhibit or fuel bullying and physical fights. A school that tolerates unjust practices signals to the child that violence is acceptable. 
"In some cases, this may happen because the schools and teachers themselves are under pressure. Teachers may exercise extreme authority to control the class and demand absolute obedience while taking out their frustrations on children."
The group recommended a whole-school approach to end violence that targets interventions at students, parents, teachers and classrooms, and the wider community.
The report did not include violence related to self-harm, female genital mutilation, human trafficking or conflict. 
---
More news
Skills for the future give young people the best chance of success
Skills for the future give young people the best chance of success
Take the test and discover how our Schools Hub helps students grasp the global education crisis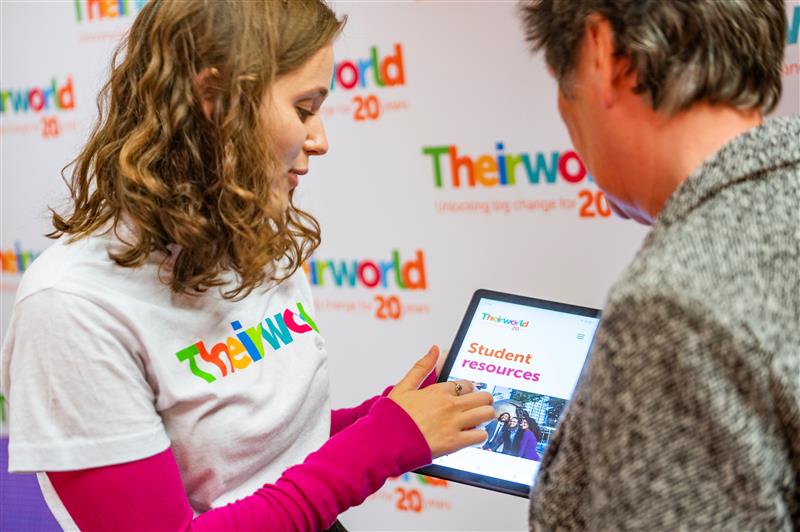 Take the test and discover how our Schools Hub helps students grasp the global education crisis