Watch how you can unlock your potential with Theirworld's Education Innovation Awards 2021
Theirworld
---
Our video Q&A covers what you need to know about an exciting opportunity to scale up your education project with a £50,000 grant, masterclasses and mentoring. 
---
Do you have an education project that's helping marginalised children and is ready to be scaled up and taken to the next level? 
If so, Theirworld would love to hear from your organisation. Our exciting Education Innovation Awards 2021 will help five winners to build their skills and capacities through masterclasses, one-to-one mentoring and £50,000 scale-ready grants. 
NGOs, non-profits and charities still have until June 11 to apply for a fantastic opportunity to work with our team, who last year ran 20 projects that reached 300,000 beneficiaries. 
We held a livestreamed Q&A yesterday to share key information about the Education Innovation Awards and answer questions from potential applicants. Theirworld's Project Consultant Angela Solomon, who leads the Innovation team, appeared with our Partnerships Coordinator, Alice Stewart. 
Watch the Q&A here
"The awards are a response to a very specific problem," said Angela. "After 20 years of working in education innovation and based on a growing body of research, we have discovered that funding and scale-up are two of the key challenges facing education organisations.  
"We need to see changes in how education works in order to meet Sustainable Development Goal 4 and give every child the best chance." 
The awards are open to organisations actively working towards – or planning to scale up to – reaching marginalised learners in seven countries where Theirworld currently has projects running – Greece, Kenya, Lebanon, Nigeria, Tanzania, Turkey and Uganda.   
The entries should focus on an area that comes under Theirworld's three main pillars: 
Best start in life – including quality and inclusive early childhood development, with a particular focus on pre-primary education 

A safe place to learn – looking out for vulnerable children and youth, especially children in emergencies and conflict   

Skills for the future – ensuring all young people are ready to participate in society and work 
Alice said: "I'm excited to see all the stories that people will share that we can include in our newsletter and on our website, and really make sure that the issue you're working on gets out to our global network of supporters." 
---
More news
Take the test and discover how our Schools Hub helps students grasp the global education crisis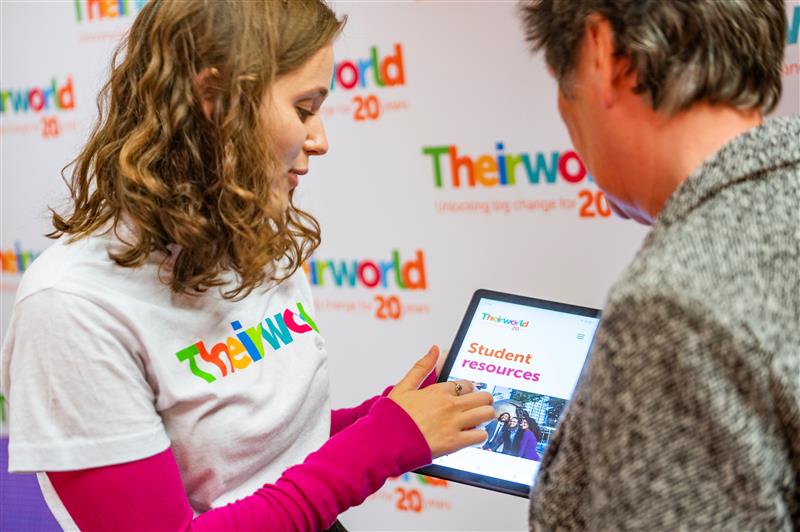 Take the test and discover how our Schools Hub helps students grasp the global education crisis
#LetMeLearn: the story of a global education campaign
#LetMeLearn: the story of a global education campaign