"Where is my education?" Watch Syrian refugee girl's message to world leaders
Refugees and internally displaced people, Right to education
---
Ahead of Human Rights Day on December 10, Theirworld has produced a video that features 12-year-old Syrian refugee Sheymaa sending this message to world leaders: "Where is my childhood and education?"
---
Every child has rights. The right to be safe, to be sheltered, to be fed, to be cared for. And the right to education.
But millions of children around the world are still out of school – including hundreds of thousands of Syrian refugees.
Earlier this year, world leaders promised to get all one million Syrian refugee children into school in neighbouring countries. That funding has not yet been delivered in full.
The feelings of those who are missing out on education are summed up by Sheymaa, a 12-year-old girl from the Syrian city of Homs who now lives in a refugee camp in Lebanon's Beqaa Valley. She is a member of a young journalists' group run by the Lebanese NGO BEYOND Association.
Members of the club wrote letters to world leaders, which Theirworld took to the United Nations General Assembly in New York. Now Theirworld has produced a video featuring Sheymaa reading out her letter ahead of Human Rights Day tomorrow.
Watch the video here – and then see how you can help
Join our campaign to get every Syrian child in school
Theirworld's #YouPromised campaign aims to put pressure on world leaders to keep their pledge to fund education for one million Syrian refugee children in neighbouring countries.
What is Human Rights Day?
Human Rights Day is observed by the international community every year on December 10. It commemorates the day in 1948 the United Nations General Assembly adopted the Universal Declaration of Human Rights.
Education is a basic human right for all and is important for everyone to make the most of their lives. Other human rights include the right to freedom from slavery or torture and to a fair trial.
Having an education helps people to access all of their other human rights. Education improves an individual's chances in life and helps to tackle poverty.
---
More news
Theirworld's mission to give children in crises a safe place to learn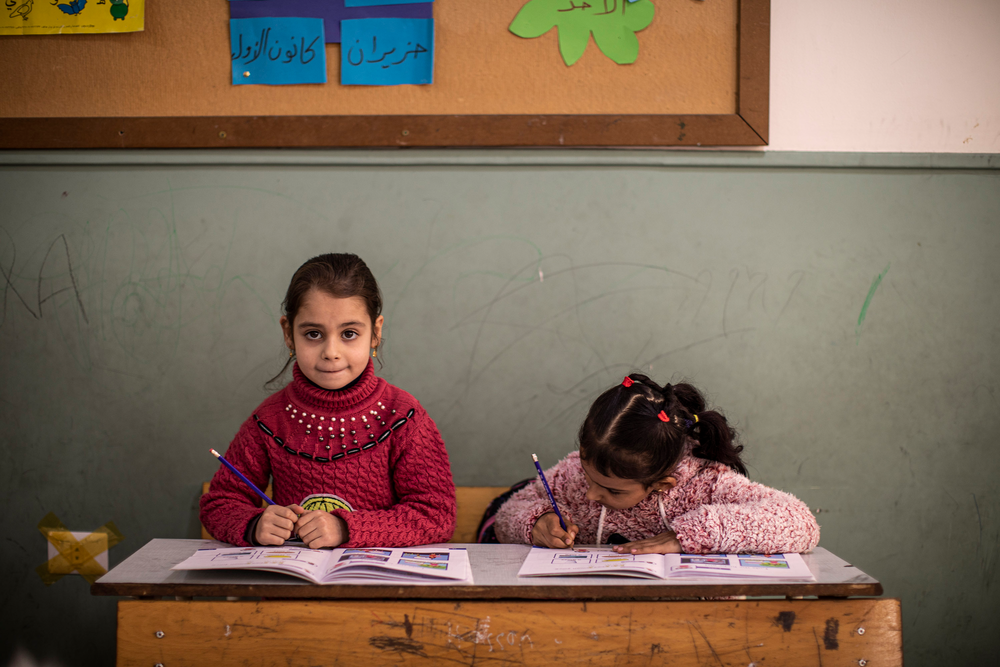 Theirworld's mission to give children in crises a safe place to learn
World Refugee Day: ACE project helps children to integrate and learn in Greece
World Refugee Day: ACE project helps children to integrate and learn in Greece