"We have to help Syrian refugee children in Lebanon get education and opportunities"
A World at School, Children in conflicts
---
Syrian refugee children at a double-shift class in Lebanon.Picture: A World at School
Ben Hewitt, A World at School's Campaigns Director, recently returned from Lebanon, where only one-quarter of refugee children are getting an education. Read his blog for A World at School below.
Last week, I was in Lebanon. I spent most of the week with refugees from the crisis in Syria. As I talked to the children, their teachers and their families, I kept returning to one fact: a generation of Syrian and Iraqi children are about to start school who have known only conflict.
The children born at the start of this crisis are now four years old. Elsewhere in the world, they'd already be at nursery and getting ready to start "big school" in the next couple of years. But they've spent their earliest years in refugee camps, along with many of the other 14 million children impacted by this conflict.
But between the creativity of the refugees and the support of local communities, plans are being made to help make sure these children get the skills they need to build their a future. During my trip, I visited a "double-shift" school where school buildings are shared between local Lebanese children in the morning and refugee pupils in the afternoon.
The communities affected by the conflict have the ideas for addressing the problems – but not the resources. Can you add your support to the#UpForSchool Petition to get international support for refugee children's education – and then ask your friends and family to join in too?
While I was in Lebanon, one little girl I met explained that when the conflict arrived her family fled to the next village. Then the war arrived and they fled to the next village and this pattern continued until they had left Syria. The only small glimmer of hope is that she is now in school. But due to lack of funding, only 100,000 of the 400,000 refugee children in Lebanon are getting an education.
Nothing changes without pressure. Sign and share the #UpForSchool petition that we will take to world leaders, demanding action for funding for education in conflicts. We know education changes lives, setting people free from poverty, ill health and early parenthood. Now we must provide this opportunity for every child who has had to flee their home.
---
More news
Theirworld initiative helps to deliver $30m of computers to Ukrainian children
Theirworld initiative helps to deliver $30m of computers to Ukrainian children
Theirworld's mission to give children in crises a safe place to learn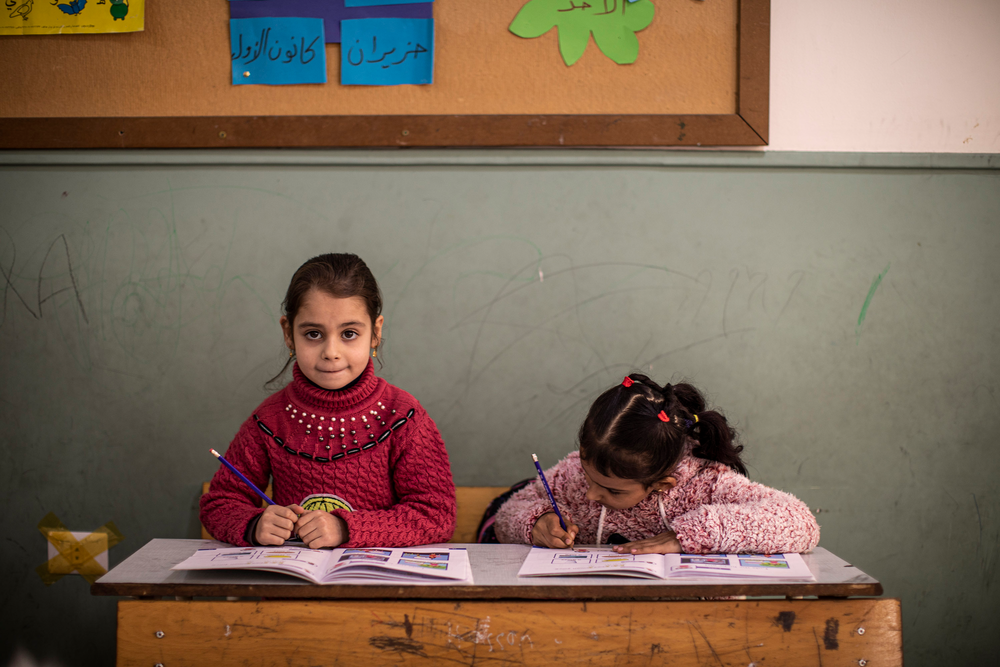 Theirworld's mission to give children in crises a safe place to learn