We may negotiate for Chibok girls' release says Nigerian President Buhari
Chibok girls, Children in conflicts, Education in emergencies
Nigeria's president has said he is prepared to negotiate with Boko Haram for the safe return of the missing Chibok schoolgirls.
President Muhammadu Buhari said that if the armed group could prove the abducted students were alive, the government would be willing to discuss a deal.
In an interview with Al Jazeera, he said: "We have an idea where the girls are. Our main problem is … that we want to rescue them alive.
"There are Boko Haram leaderships that wanted us to discuss. We want to make sure, they have to prove to us that they are alive, they are well and then we can promise them and negotiate with them."
Asked if he would offer money or a prisoner exchange to get the girls back, President Buharii said: "Yes, we said it and we meant it. If you are satisfied that the girls are alive."
On whether the Nigerian government would offer money or prisoners, he said: "It would depend on the negotiations with Boko Haram."
The Chibok girls were kidnapped from their school in April 2014 – some escaped but 219 are still missing despite the worldwide #BringBackOurGirls campaign.
President Buhari said Boko Haram were now virtually contained in the Sambisa Forest near the city of Maiduguri in the northeast of Nigeria.
He added: "As soon as the rainy season comes, which is by the end of the year…Boko Haram will virtually be out of their main stronghold and that will be the end of it…. Attacks by Boko Haram on townships, on military installations, will certainly stop."
There are 1.4 million displaced children in northeast Nigeria because of Boko Haram attacks, according to the United Nations children's agency UNICEF last month. 
In August it was announced that almost 50,000 children displaced from their homes have been helped by the Safe Schools Initiative. Gordon Brown, the UN Special Envoy for Global Education, announced the success of the partnership, catalysed by the Global Business Coalition for Education with the Nigerian government, and supported by UNICEF, UNDP and multiple donor agencies from across the world.
---
More news
Theirworld initiative helps to deliver $30m of computers to Ukrainian children
Theirworld initiative helps to deliver $30m of computers to Ukrainian children
Theirworld's mission to give children in crises a safe place to learn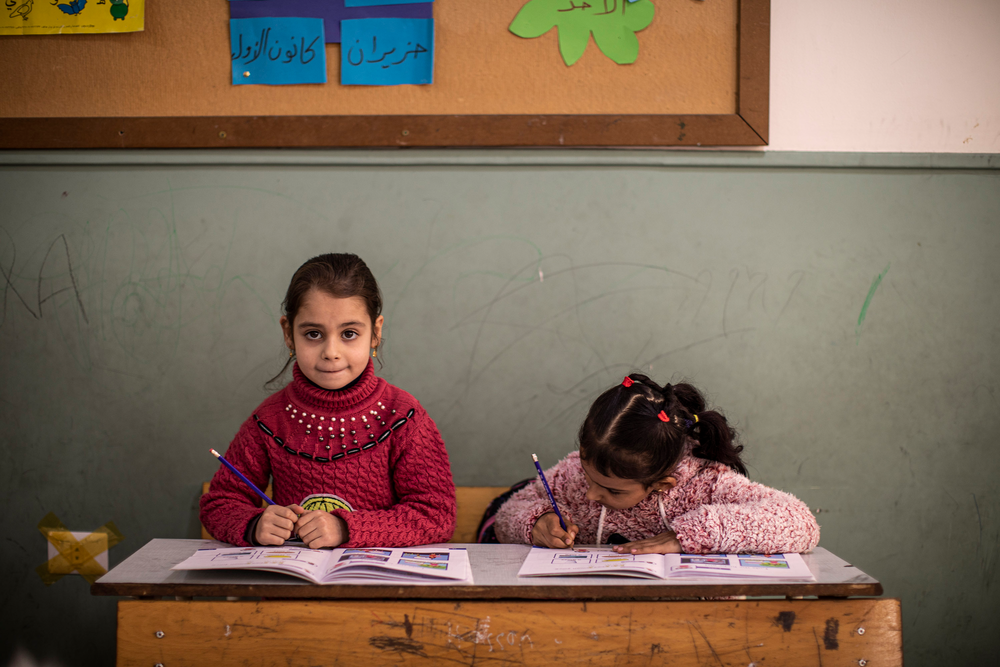 Theirworld's mission to give children in crises a safe place to learn