What does a safe school look like? Children show us in these drawings
Children in conflicts, Education in emergencies, Safe schools
A drawing by one of the children in Colombia
Campaigners are urging world leaders to help millions of children whose education is being wrecked by humanitarian emergencies.
They are demanding that the new Education Cannot Wait fund is backed with meaningful commitment and money at the first World Humanitarian Summit on May 23 and 24.
At A World at School, we want to make sure that the historic Istanbul event also hears from the most important group of all – children.
The new fund will be launched at the summit to aid girls and boys caught up in conflicts, natural disasters and health crises. The money will deliver education where it is needed most urgently.
Children in India do their drawings on the floor in their classroom
So our network of Global Youth Ambassadors asked children to draw what a "safe school" looks like.
Their drawings reinforce our message – that all children, no matter where they live or what their situation is, want to learn in a place that is safe and secure.
We will take these drawings of hope and peace from India, Cameroon, Indonesia, Colombia and Lebanon to the Turkey summit. They will ensure a connection between children and the international decision-makers.
The drawings shown below – and dozens more – will be presented to world leaders along with the tens of thousands of signatures on the #SafeSchools petition. You can still sign here.
COLOMBIA
Mohamed Sidibay is a Global Youth Ambassador from Sierra Leone who is now working with World Teach in Colombia. He said: "As a teacher, an activist and a war survivor, I have come to realise something. 
"That no matter our cultural particularities, our circumstances, our struggles, our differences, kids from Australia to Asia, from Europe to Africa, from North America to South America, all smile the same way.
"And, most importantly, their ideas of what a safe school is are almost identical."
INDIA
Omang Agarwal from India asked friends and colleagues working in local schools to talk to children in their classes about safe schools and get them to draw what their dream safe school looks like.
Diksha Dinde from India collected drawings during a notebook collection drive she organised in a local school.
Members of the community donated jotters and writing materials while learning more about education in emergencies around the world.
INDONESIA
Dea Salsabila Amira from Indonesia collected drawings by elementary students in her community.
She said that, as they were drawing, the children told her they want schools that provide them more space for playing soccer or badminton. Since their schools are very cramped, they currently play sports in the road.
LEBANON
Sarah Fleihan from Lebanon told her mother, a teacher at a school for refugee children in Lebanon, what she had learned about the World Humanitarian Summit through her role as a GYA.
Her mother asked her students to draw what they think a safe school looks like.
CAMEROON
Fideline Mboringong from Cameroon works with LitWorld, a literacy and mentorship organisation for girls in Cameroon.
She asked students to get into groups of three and come up with a drawing of a safe school together. They then presented their drawings to their classmates, talking through what they had drawn and why.
---
More news
Theirworld initiative helps to deliver $30m of computers to Ukrainian children
Theirworld initiative helps to deliver $30m of computers to Ukrainian children
Theirworld's mission to give children in crises a safe place to learn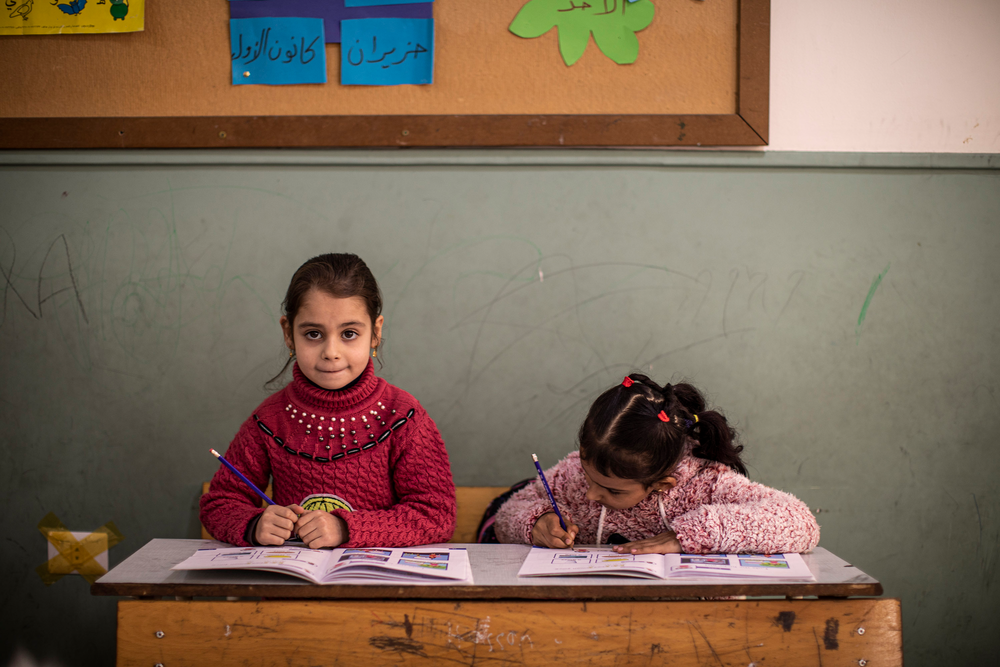 Theirworld's mission to give children in crises a safe place to learn