Will Smith cannot wait! He's bungee-jumping over the Grand Canyon to help education in emergencies
Celebrities, Children in conflicts, Education Cannot Wait, Education in emergencies
---
The movie star is tackling the stunt to raise awareness of the urgent need for children caught up in conflicts and disasters to be in school.
---
He battled aliens in Independence Day and hostile mutants in I Am Legend. Now Will Smith is set for his most daring challenge – a terrifying bungee jump out of a helicopter over the Grand Canyon.
The movie star is doing the stunt on his 50th birthday next month to raise awareness of the need for children caught up in conflicts and disasters to have access to education.
"We're raising money to benefit Education Cannot Wait," said Smith. That's a global initiative launched to help the 75 million children in crisis-hit areas whose education is being disrupted. They are either out of school, at risk of dropping out or receiving poor-quality learning.
The actor said he believes "every child should have access to the transformative power of an education, which provides the chance to thrive, live and succeed".
Through the Will and Jada Smith Family Foundation, the American actor has partnered with Global Citizen. All donations will go to the foundation and be distributed to Global Citizen, to support their ongoing advocacy work on education, and Education Cannot Wait.
"Will Smith: The Jump" will take place on September 25 and will be live-streamed on his YouTube channel. He has launched a competition to let one fan spend the day with him and – if they're brave enough – to take part in the bungee jump. Find out how to enter and donate.
http://www.youtube.com/watch?v=HGvS_YntBv0
Education Cannot Wait Director Yasmine Sherif said: "Will Smith is bungee-jumping to campaign for our most critical contemporary cause – education in conflict and crisis countries.
"This is a sheer demonstration of courage which should be an inspiration to all. We need courage and bold action to set the course straight and close the education gap that leaves behind 75 million children and youth whose education is disrupted by crisis."
In the wake of a humanitarian disaster – such as a conflict or earthquake – the educational needs of children and youth often come way down the list after providing food, water, shelter and protection.
But education in emergencies is critical. Children who are out of school are at risk of being lost to child labour, child marriage, recruitment by armed groups or other exploitation. 
School provides safe spaces for children to be with their peers and start to recover from the traumatic events they have experience.
In its first year of operation, Education Cannot Wait helped to deliver education to more than 650,000 children and youth.
It invested $82 million in 14 crisis-affected nations, reaching some of the most vulnerable and at-risk children. The initiative supported programmes that aid young people aged from three to 18 in countries such as Afghanistan, Peru, Somalia and Yemen. Of those who benefited, half were girls. 
---
More news
Theirworld initiative helps to deliver $30m of computers to Ukrainian children
Theirworld initiative helps to deliver $30m of computers to Ukrainian children
Theirworld's mission to give children in crises a safe place to learn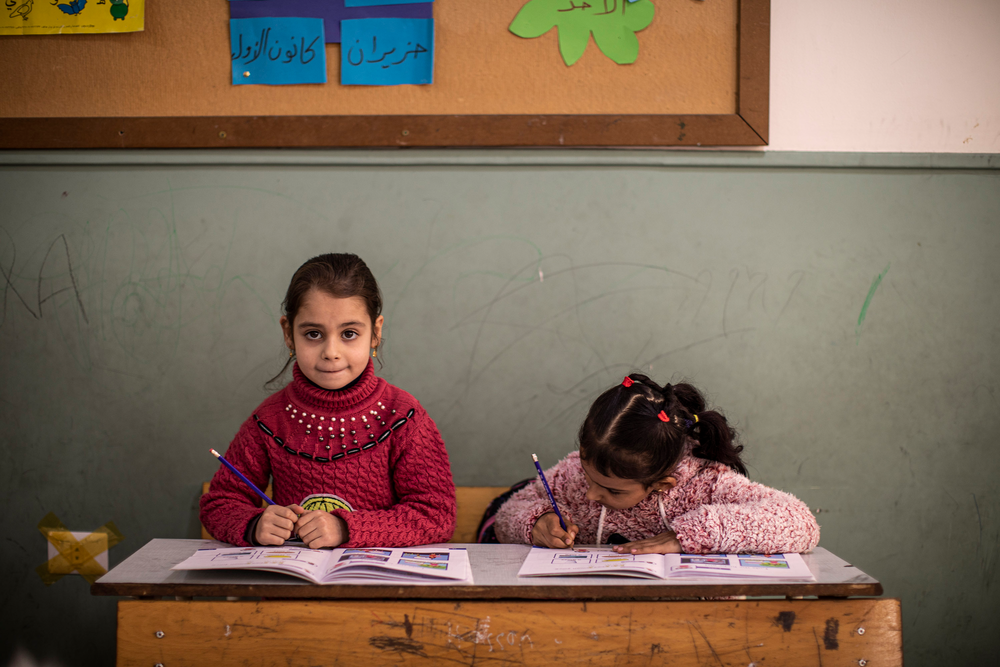 Theirworld's mission to give children in crises a safe place to learn