Winter Olympics campaign shines light on refugee camp's schoolchildren
Children in conflicts, Education in emergencies, Refugees and internally displaced people, Right to education
Students at the camp in Rwanda will be able to study after dark thanks to lighting which has been donated through people using fitness devices.
---
You arrive home from school. You get something to eat, talk to your family and settle down to do your homework or study your textbooks. Then the lights go out…
It's unthinkable in most countries. But that's the challenge for children who live in Mahama refugee camp in northern Rwanda.
The sun sets just after 6pm right now. And that means no light for the 55,000 residents who have fled violence in neighbouring Burundi. There is insufficient power to illuminate the camp – and the story is the same for four million people living in 230 refugee camps worldwide.
But an Olympic Games campaign has been helping to change that. Launched in November, Become the Light is a partnership between the International Olympic Committee (IOC) and the United Nations refugee agency UNHCR.
People taking part can make a "donation" of their physical activity, recorded by fitness devices such as Fitbit or Strava. All the steps collectively achieved by participants will be converted into "sparks". 
Watch Become the Light campaign video
As different targets are met, the IOC will make donations to UNHCR, which will provide lights to illuminate the streets, homes and sports areas at Mahama refugee camp.
The campaign has been building up to the Winter Olympics, which start today in Pyeonchang, South Korea.
The lack of lighting at the Mahama refugee camp means there are no family or community gatherings or activities after dark. 
It can be dangerous, especially for women and girls who are exposed to a significant risk of sexual and gender-based violence.
It also means students in the camp can't do their homework, study or read. This is a particular challenge, as they have to move from a French-speaking to an English-speaking education system and need as much time as possible to help make this switch.
"I really enjoy studying. I'm not able to study at night because there are no lights," said Methuselah Ukwibishatse, a 16-year-old refugee from Burundi.
"In the camp, my first priority is to study because without studying I can't see my future."
The IOC is running a major sports project in the camp. As well as helping schoolchildren increasing community interaction, bringing light to Mahama will allow athletics to continue after dark.
The UN High Commissioner for Refugees, Filippo Grandi, said: "By providing sustainable, solar-powered lighting in refugee camps, we can boost sport and education opportunities for young refugees."
Join the Become the Light campaign by registering your fitness tracking device here.
---
More news
Theirworld initiative helps to deliver $30m of computers to Ukrainian children
Theirworld initiative helps to deliver $30m of computers to Ukrainian children
Theirworld's mission to give children in crises a safe place to learn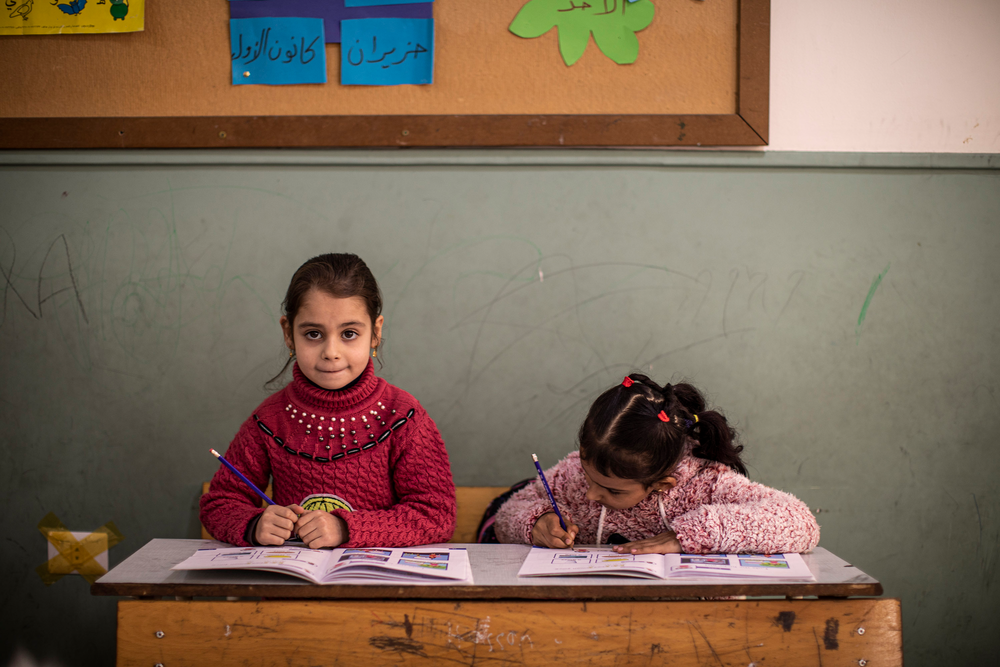 Theirworld's mission to give children in crises a safe place to learn