Wrecked school where 10 Syrian children died in airstrike
This is the shattered remains of a classroom at the Syrian school where at least 10 children died during a government airstrike.
The pupils were among 18 people reportedly killed when a missile struck the Ain Jalout school in the city of Aleppo.
The attack on April 30 happened hours before drawings and paintings by children from schools in the area were due to be exhibited on a wall at the school, some depicting tanks and gunmen.
The United Nations Children's Fund said it was "outraged by the latest wave of indiscriminate attacks perpetrated against schools and other civilian targets across Syria".
Most of the children killed were aged 12 and 13, according to the UK-based Syrian Observatory for Human Rights. It put the death toll at 18, while the Aleppo Media Centre claimed 25 children had been killed.
On the day before the school attack, 14 children were killed when mortar shells hit a technical institute in a Damascus suburb.
At least 150,000 people are believed have been killed during the three-year Syrian conflict.
---
More news
Theirworld initiative helps to deliver $30m of computers to Ukrainian children
Theirworld initiative helps to deliver $30m of computers to Ukrainian children
Theirworld's mission to give children in crises a safe place to learn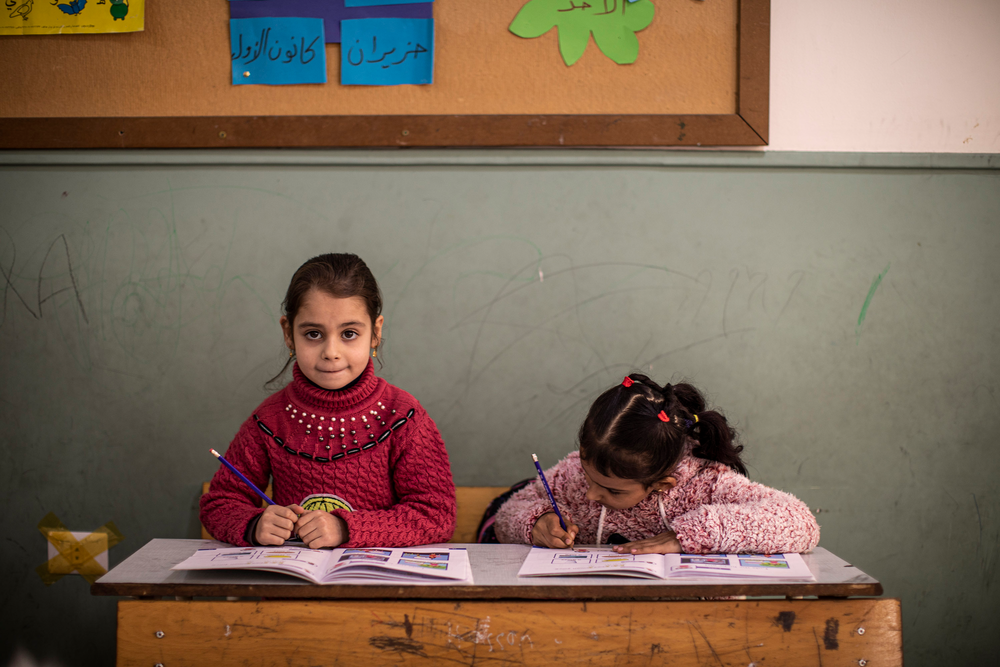 Theirworld's mission to give children in crises a safe place to learn