Yemen conflict leaves 3.4 million children out of school
Children in conflicts, Education in emergencies
Women take pictures after an air strike on a school and bowling club in Sana'a on February 16
The conflict in Yemen has caused thousands of deaths and widespread food shortages. It is also wrecking the education of millions of children.
More than 3.4 million are now out of school and more than 1170 schools are unfit for use because of the civil war, according to the United Nations' humanitarian chief.
Warning of an unfolding "humanitarian crisis", Stephen O'Brien briefed the UN Security Council this week on the effects of the conflict that began just under a year ago.
He said more than 6000 people had been killed and 35,000 injured since March 2015 when fighting started between the Yemeni government – backed by a Saudi-led coalition – and Houthi rebels.
Blaming all parties in the conflict, the UN Under-Secretary-General for Humanitarian Affairs and Emergency Relief Coordinator said he is "extremely concerned" about increasing restrictions on humanitarian access and deliveries.
The figure of 3.4 million children out of school has risen dramatically since the UN children's agency UNICEF put the number at 1.8 million in late 2015.
In December the Yemeni Ministry of Education said more than 1000 schools were out of operation – 254 completely destroyed, 608 partially damaged and 421 being used as shelters for people internally displaced by the conflict.
A guard walks past what remains of Ibn Sina School, in Sana'a after an air strike in 2015 Picture: UNICEF/Mahmoud
The human rights group Amnesty International also reported that Saudi-led air strikes had targeted schools.
The UN's envoy to Yemen, Ismail Ould Cheikh Ahmed, told the Security Council this week that 82% of Yemen's population are now in dire need of food, medicine and other aid.
Urging the council to push for a halt to the fighting to pave the way to a permanent ceasefire and peace talks, he added: "Yemen has suffered greatly and its people have withstood an unspeakable tragedy."
Yemen is not the only country where schools have been affected by conflicts. Students, teachers and school buildings have been attacked in more than 70 countries in recent years – by armed groups, state soldiers and criminal gangs.
To counteract this, more than 50 countries have now signed the Safe Schools Declaration. It commits them to protect education from attack and to use the Guidelines for Protecting Schools and Universities from Military Use during Armed Conflict.
Schools and temporary learning spaces provide safe and secure environments for children to be with each other and begin to cope with the trauma of living through an emergency.
---
More news
Theirworld initiative helps to deliver $30m of computers to Ukrainian children
Theirworld initiative helps to deliver $30m of computers to Ukrainian children
Theirworld's mission to give children in crises a safe place to learn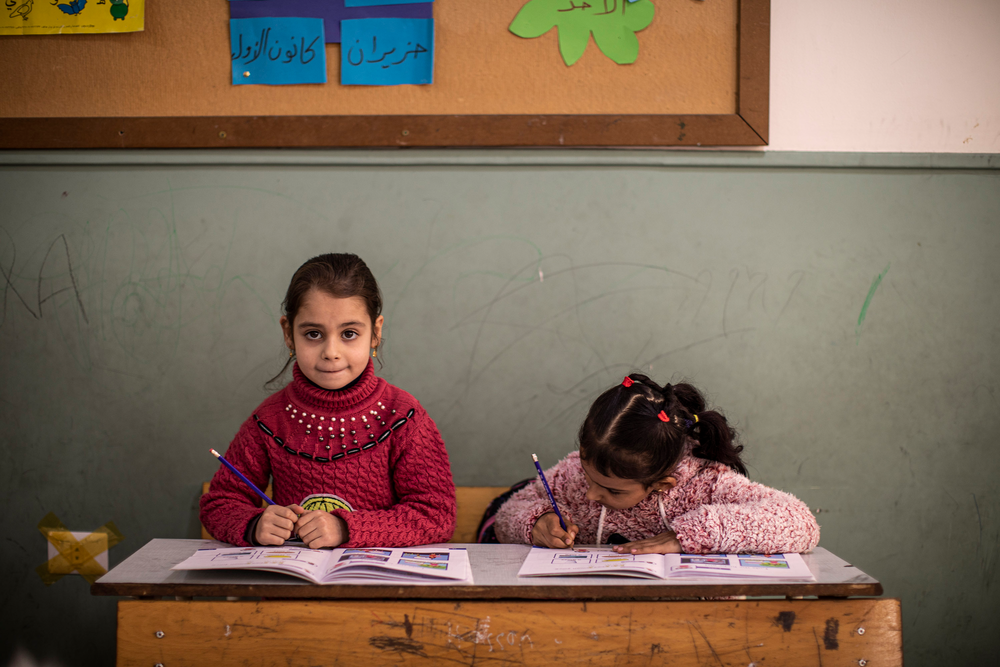 Theirworld's mission to give children in crises a safe place to learn