Dozens of children killed by air strike on Yemen school bus
Children in conflicts, Education in emergencies
---
Reports said the students were on their way to summer camps - but the Saudi-led coalition claimed the attack was a "legitimate military action".
---
A school bus was hit by an air strike in Yemen today – leaving dozens of people, mainly children, dead or wounded. Most of the victims are believed to be under 10 years old.
They were students who were on their way to summer camps, according to reports, when the vehicle was attacked as it drove through a market.
At least 29 children were killed, said the Red Cross.
"A hospital supported by our team in Yemen received the bodies of 29 children under the age of 15 and 48 wounded, including 30 children," the International Committee of the Red Cross said on Twitter.
A spokesman for the organisation in Sanaa told AFP news agency the toll was not final as casualties from the attack were taken to several hospitals.
The Red Cross said the children were travelling in a bus in Dahyan city in the rebel-held Saada province, near the border with Saudi Arabia. 
Yahya Sha'em, head of the Houthi-held health office in Saada province, told CNN the bus was taking students to summer camps.
Abdul-Ghani Nayeb, head of a health department in Saada, told Reuters news agency the death toll had reached 43, with 61 wounded.
A Reuters photographer saw bloodied and bandaged children being treated by doctors.
"Attacks on children are absolutely unacceptable," said UNICEF Executive Director Henrietta Fore on Twitter. "I'm horrified by the reported airstrike on innocent children, some with UNICEF backpacks. Enough is enough."
"I am watching with horror the images and videos coming from Saada in #Yemen and I have no words. How was this a military target? Why are children being killed?" tweeted UNICEF's resident representative in Yemen, Meritxell Relano.
The Saudi-led coalition fighting in Yemen said it carried out the deadly attack. It defended the air strike as a "legitimate military action" that targeted elements responsible for a rebel missile attack on the Saudi city of Jizan yesterday.
Air strikes have killed hundreds of children and adult civilians at schools, hospitals and markets.
The Yemen war has claimed the lives of more than 10,000 people, displaced more than two million and driven the country to the verge of famine, according to the United Nations.
Last year 1316 children were killed or maimed, with 51% of casualties caused by air strikes. 842 children were recruited by armed groups, according to a UN report on children in conflict. 
There were 20 attacks on schools, with 19 of those attributed to the Saudi-led coalition. The UN verified eight incidents of the military use of schools.
Three years of conflict in Yemen has wrecked the education of hundreds of thousands of children.
Almost 500,000 have dropped out of school since 2015 – taking the total number out of education to two million, according to UNICEF.
---
More news
Theirworld initiative helps to deliver $30m of computers to Ukrainian children
Theirworld initiative helps to deliver $30m of computers to Ukrainian children
Theirworld's mission to give children in crises a safe place to learn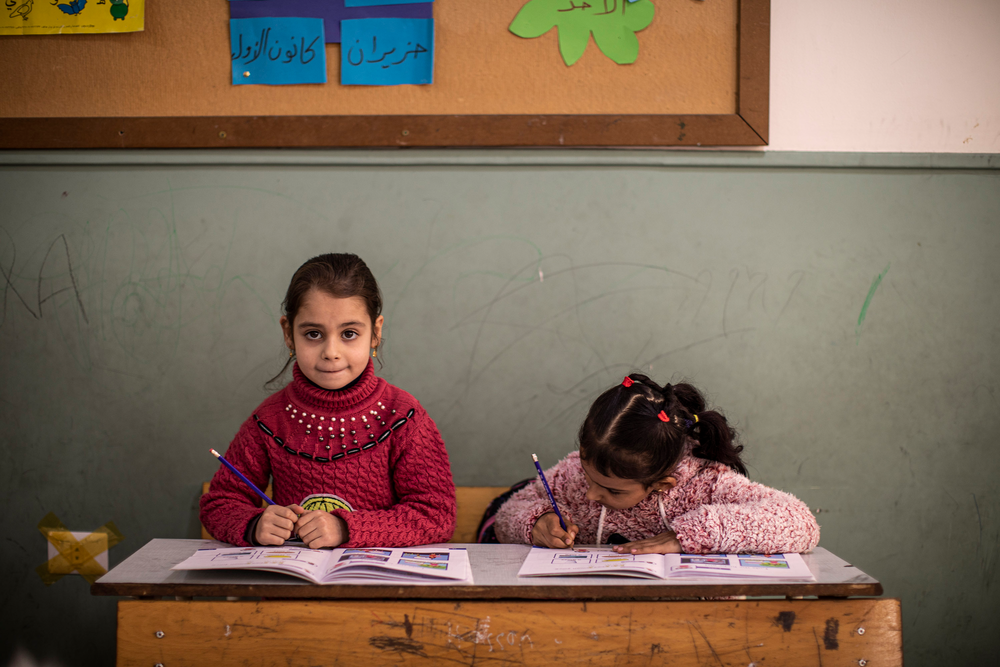 Theirworld's mission to give children in crises a safe place to learn