Youth campaigners to deliver 1.5m calls for education funding to UN chief
Education funding, Global Youth Ambassadors, Right to education, Theirworld, What is advocacy?
---
Theirworld and our Global Youth Ambassadors have secured a meeting with António Guterres in New York in the big push to get every child into school.
---
More than 1.5 million people have joined the campaign calling for an innovative funding plan that could get millions of children into school.
Their voices will be heard loudly this week, when their petition signatures will be handed in person to United Nations Secretary-General António Guterres.
Theirworld and three of our Global Youth Ambassadors from Kenya, Nepal and Sierra Leone will meet the UN chief on May 11. 
They will deliver the message that the International Finance Facility for Education (IFFEd) is a big idea that could help to deliver quality education for every child.
You can join the campaign too
The world's most powerful leaders made a dramatic commitment at last year's G20 summit to act on IFFEd – a bold plan to unlock $10 billion of funding each year – by the end of 2018. 
It was a crucial turning point for global education – and it came after singer and campaigner Shakira, along with Theirworld, led international calls for the G20 to back education and IFFEd. 
On the eve of the G20 summit in Germany last year, Shakira said: "There are too many kids at risk of missing their only window of opportunity. We can't press pause and ask them to wait to grow up until we have it all figured out."
Since then, the campaign to ensure those global leaders keep their word has been gathering momentum.
"We've now secured a handover with the Secretary-General of the United Nations, António Guterres," said Theirworld Campaigns Director Ben Hewitt. "We'll deliver the message to him in person at the UN HQ in New York.
"By standing together, what once was thought impossible looks like it might just be possible. The opportunity to give every child the best start in life – an education – is within our grasp." 
Theirworld has been working with the organisations BRAC and Idara-e-Taleem-o-Aagahi (ITA) and the campaigning website Avaaz to collect the 1.5 million signatures.
"IFFEd would bring an education revolution," said Sahar Saeed, Deputy Director Research at ITA, based in Pakistan. "We would have more schools, more children going in, more teachers."
The Global Youth Ambassadors who will hand in the 1.5 million petition signatures are:
Lian Wairimu Kariuki, a passionate education, youth and women's empowerment advocate from Kenya
Ousmane Ba, a champion for girls' education and children's rights from Sierra Leone
Asmita Ghimire, from Nepal, who campaigns for female empowerment and youth skills
Urgent action on education funding is crucial because more than 260 million children and youth are not in school. Over 500 million school-age children will end up without a primary education because they drop out of school at a young age or learn very little.
This means that by the year 2030 more than half of the world's children and young people – over 800 million – will not have the basic skills or qualifications needed for the modern workforce.
The International Finance Facility for Education is a groundbreaking way to finance education in countries around the world. By multiplying donor resources and motivating countries to increase their own investments, IFFEd will unleash tremendous new funding streams for education. 
It has the power to help tens of millions of children go to school and prepare
millions more young people for the future of work. 
The Education Commission has also produced a detailed prospectus about IFFEd. Read it here.
---
More news
Take the test and discover how our Schools Hub helps students grasp the global education crisis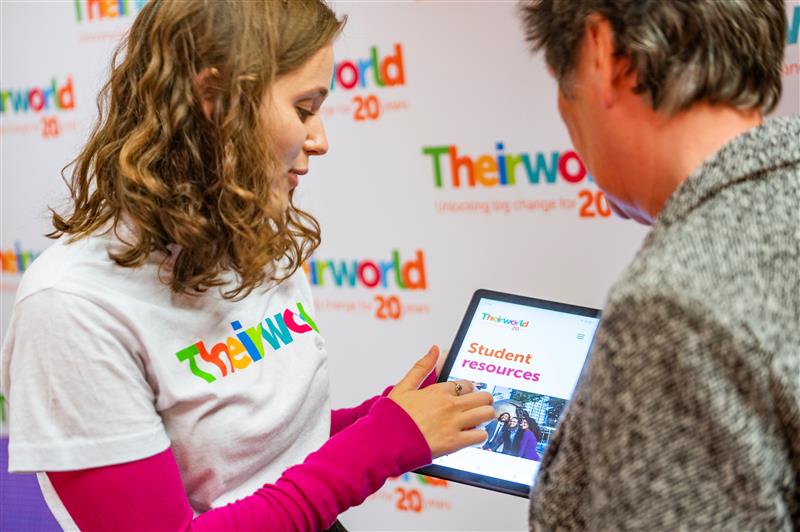 Take the test and discover how our Schools Hub helps students grasp the global education crisis
#LetMeLearn: the story of a global education campaign
#LetMeLearn: the story of a global education campaign