$100,000 prize for innovation to track delivery of school textbooks in developing countries
Books are essential if children in low-income countries are to be taught how to read and to receive a good education.
But many of the textbooks and supplemental reading materials destined to end up in the hands of school students never reach them. Governments and donor agencies often find that materials haven't arrived at schools after being sent out from central points and they have no way of tracking what happened.
Now there is a $100,000 prize on offer to anyone who can come up with an innovation for following books destined for early-grade classrooms and learning centres in low-income countries. The method would also need to allow stakeholders, ranging from parents to ministries of education and donor agencies, to quickly and easily access relevant tracking information.
The challenge has been set by All Children Reading – a partnership of USAID, World Vision and Australian Aid – which seeks technology-based innovations to improve children's reading in developing countries. Watch the video below for more information about the overall aims and challenges of All Children Reading.
The Tracking and Tracing Books Prize Competition says the innovation should have four basic components: a process for tracking and tracing books, associated software, associated hardware and devices, and method for engaging and easily interfacing with users.
Phase 1 of the challenge has been launched and requires entrants to submit a written description of the proposed innovation and the expertise and experience of the would-be solver. There is a prize pot of a least $20,000 for this phase. Entrants successful in Phase 1 will be invited to refine and/or develop their innovation and work with the ACR GCD partners to pilot it in Phases 2 and 3, with a further prize of $100,000 awarded at the completion of Phase 3.
Anthony Bloome, Senior Education Technology Specialist at USAID, wrote in a blog for Collaborate 2015: "In the majority of the countries where I work in international development, there simply is not dependable access to reading materials in classrooms and communities. This is just one of the challenges to delivering early-grade instruction to the estimated 250 million children across the globe who are not learning basic literacy and numeracy skills."
He added: "Government and other donor agency officials, as well as local stakeholders, often discover that materials have not arrived at intended schools, yet have no way to know where the materials are stored or if they have disappeared."
---
More news
Take the test and discover how our Schools Hub helps students grasp the global education crisis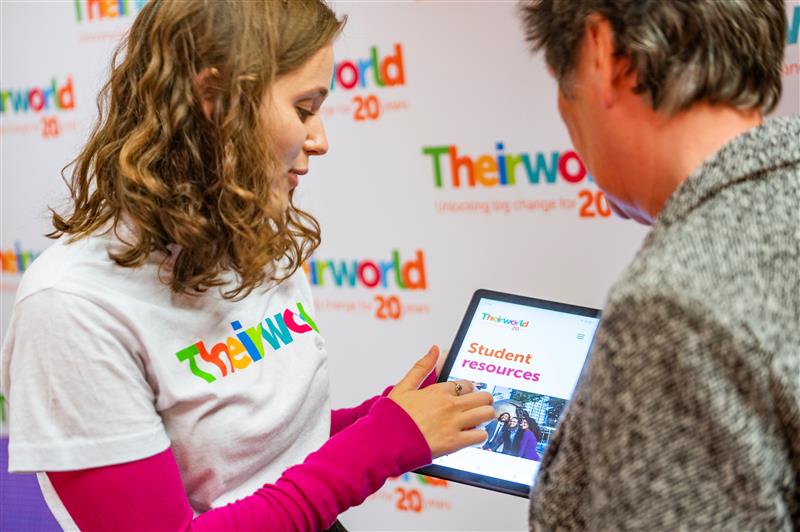 Take the test and discover how our Schools Hub helps students grasp the global education crisis
Teacher helps Harrison move from life on the street to success at school
Teacher helps Harrison move from life on the street to success at school