$1m prize for world's greatest teacher in bid to inspire children and educators
The hunt is on to find a truly exceptional teacher – and reward him or her with $1million.
The Global #TeacherPrize is being put up by the Varkey GEMS Foundation in an effort to raise the stature of the teaching profession around the globe and inspire children to become educators.
Founder Sunny Varkey said: "This prize is not just about money, it's about unearthing thousands of stories of courage and inspiration."
He told The Times Educational Supplement: "We want to inspire children from far-flung villages, towns and cities around the world to say 'I want that prize!' 
"How many kids say they want to be a reality TV star? Let's get them aiming to be the greatest teacher in the world."
Nominations to find the world's greatest teacher opened on March 17 and can be made at the prize's website, which says "the status of teachers in our cultures is key to our global future".
The nominated teachers will be judged on criteria that include:
Employing innovative and effective practices and achieving demonstrable student learning outcomes
Preparing children to be global citizens
Improving access to a quality education for children of all backgrounds
Having accomplishments beyond the classroom that provide models of excellence for the teaching profession
The winner will have to agree to remain a teacher for five years to receive the prize, which will be paid out in ten annual installments.
The closing date for applications is August 31, 2014 and the winner will be announced at the Global Education and Skills Forum 2015 in Dubai.
The winner will be chosen by the prominent Global #TeacherPrize Academy made up of head teachers, educational experts, commentators, journalists, public officials, tech entrepreneurs, company directors and scientists from around the world.
The Varkey GEMS Foundation is a not-for-profit organisation established to improve the standards of education for underprivileged children through projects encouraging enrolment in schools, worldwide teacher training programmes and advocacy campaigns.
 Its mission is to build new classrooms and centres of learning, address global teaching capacity and seed excellence and innovation in the next generation of educators.
Go to the Global #TeacherPrize website to find out more about the nomination process and who is in the academy.
---
More news
Take the test and discover how our Schools Hub helps students grasp the global education crisis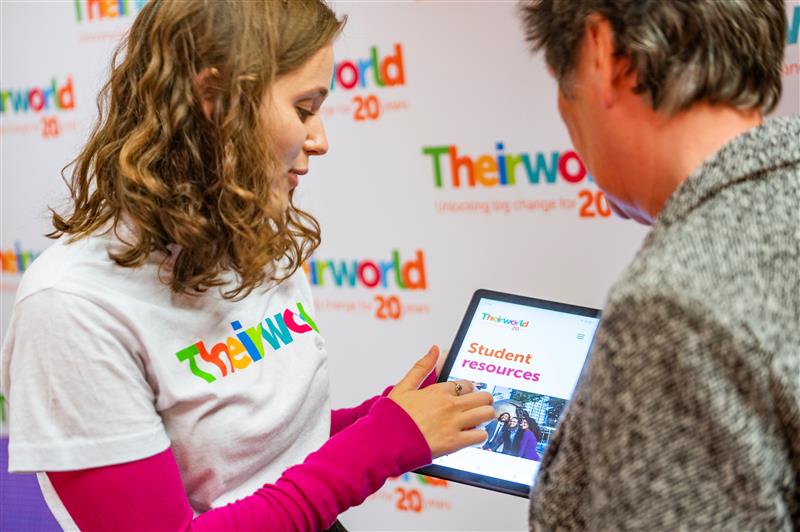 Take the test and discover how our Schools Hub helps students grasp the global education crisis
Teacher helps Harrison move from life on the street to success at school
Teacher helps Harrison move from life on the street to success at school