600 Nigerian teachers killed and 19,000 displaced by Boko Haram says union
Children in conflicts, Education in emergencies, Safe schools, Teachers and learning
Attacks by Boko Haram in Nigeria have killed more than 600 school teachers and forced 19,000 to become displaced.
The shocking figures were revealed by the President of the Nigeria Union of Teachers as he called for more security around public schools.
Michael Olukoya – speaking at a World Teachers' Day event in Ado Ekiti – said 308 NUT members had been killed in Borno state, 120 in Plateau, 75 in Adamawa, 63 in Kano, 25 in Kaduna, 18 in Yobe and two in Gombe.
He said: "This is addition to 19,000 teachers that have been displaced and are suffering great losses due to barbaric activities of the insurgents."
During his speech, according to THISDay Live, Mr Olukoya added: "The memory of Chibok girls and thousands of others whose potentials and lives have been truncated remains traumatic and demoralising."
In April 2014, more than 200 girls were kidnapped by Boko Haram from their school in Chibok, causing a global outcry and highlighting the importance of protecting schools, teachers and students and ensuring every child's right to education everywhere.
Hundreds of schools have been damaged or destroyed by Boko Haram and scores of students have died in attacks. Thousands of girls and women have been abducted by the terror group.
Last month the United Nations children's agency UNICEF said 500,000 children had been forced to flee their homes in the previous five months because of growing attacks by Boko Haram. That brought the total number of displaced children in northeastern Nigeria and neighbouring countries to 1.4 million.
In August, UN Special Envoy for Global Education Gordon Brown announced almost 50,000 children displaced from their homes have been helped by the Safe Schools Initiative.  
The partnership was catalysed by the Global Business Coalition for Education with the Nigerian government and supported by UNICEF, UNDP and multiple donor agencies from across the world.
Mr Brown told the UN: "It has now supported nearly 50,000 young girls and boys, displaced by the violence of Boko Haram, receive an education. Thanks to the campaigns led by A World at School, donors have contributed resources."
---
More news
Take the test and discover how our Schools Hub helps students grasp the global education crisis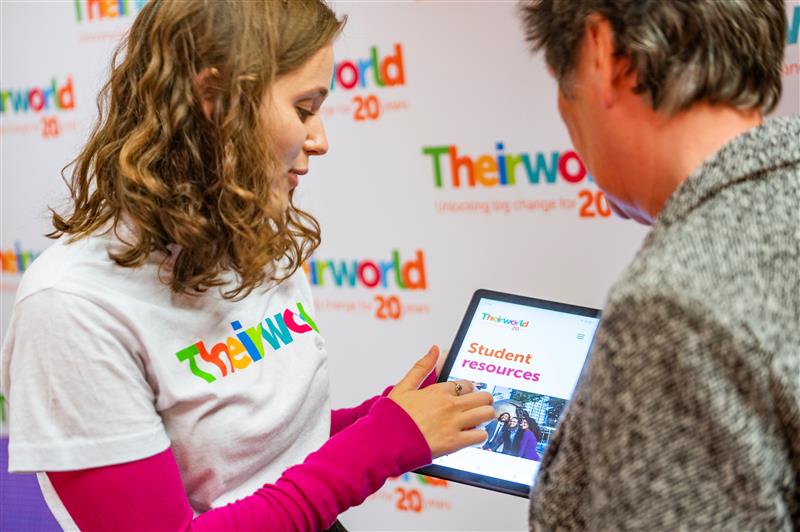 Take the test and discover how our Schools Hub helps students grasp the global education crisis
Teacher helps Harrison move from life on the street to success at school
Teacher helps Harrison move from life on the street to success at school