'My journey began with a great teacher' says BAFTA winner Dame Helen Mirren
Celebrities, Teachers and learning
The British Academy of Film and Television Awards on February 17 saw Dame Helen Mirren honoured with the BAFTA Academy Fellowship Award – and honour the influence of her teacher in her career.
The award, presented by Prince William, The Duke of Cambridge, is the highest honour the Academy can give, and sees Mirren join an illustrious group of fellow award winners, including Charlie Chaplin, Martin Scorsese, Richard Curtis, Elizabeth Taylor and Ingmar Bergman.
However, in her acceptance speech the actress chose to focus on her teacher, Alys Welding, saying: "She alone was the person who encouraged me to be an actor."  
Explaining to the audience of stars from the film and television world that her "journey to this place, right here right now, began with a great teacher", she movingly described the influence of Mrs Welding on her career, who died two weeks ago at the age of 102.
And recognising the power of a great teacher, many of the audience, including Hollywood stars Bradley Cooper and Michael Sheen, raised their hands when asked if they could remember teachers who helped inspire and encourage them in their careers.  
---
More news
Take the test and discover how our Schools Hub helps students grasp the global education crisis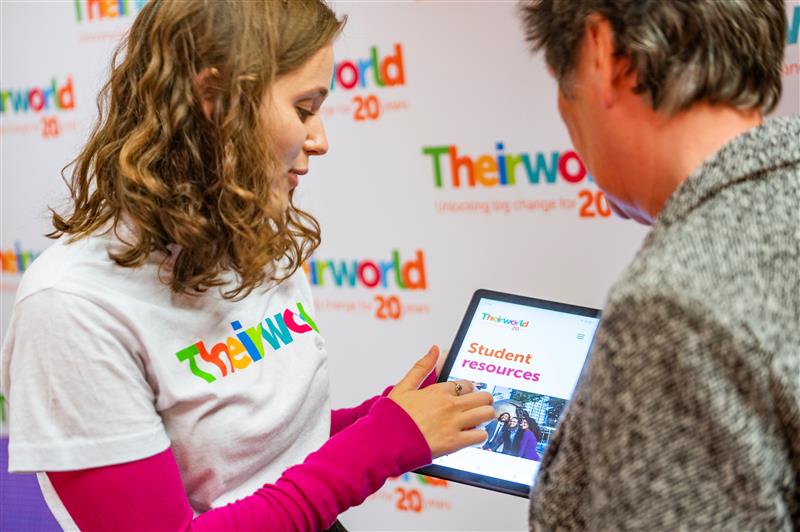 Take the test and discover how our Schools Hub helps students grasp the global education crisis
Teacher helps Harrison move from life on the street to success at school
Teacher helps Harrison move from life on the street to success at school