A World at School's Benjamin receives global literacy honour
One of A World at School's network of Global Youth Ambassadors has been honoured by the International Literacy Association.
Benjamin A. Freeman Jr from Liberia is named today on the organisation's global "30 under 30" list – which recognises the next generation of young innovators, advocates and educators in the field of literacy.
Just ahead of International Literacy Day on September 8, he was chosen for his contribution to the fight against global illiteracy and within his community. Benjamin is promoting literacy through the Liberia Institute for the Promotion of Academic Excellence (LIPACE), an organisation he started with college friends in 2008.
He said: "This recognition is a motivation that our work means a lot to the world. It is a self-drive for us to move beyond the symptoms of the problems affecting literacy around the globe and delve into its root cause to design more proactive programmes.
"More importantly, it is an extra motivation for my team of passionate youth volunteers whose tireless efforts and zest for quality education have led us to achieving immense impact in the educational landscape of Liberia. We are determined to translate and espouse the gains of this recognition by continuing to promote literacy and ensuring access to education is a right and not a privilege."
A World at School has 500 Global Youth Ambassadors in 85 countries, spreading the message into their communities that every child deserves to be at school and getting a quality education.
Benjamin is Executive Director of LIPACE, which uses a data-driven approach to designing school-based programmes and has a growing relationship with more than 10,000 secondary students across five counties in Liberia. The LIPACE team recently wrote a post-war Liberia first study guide in response to the perennial failure of secondary students in the annual national WAEC exams.
The International Literacy Association is a global advocacy and membership organisation dedicated to advancing literacy for all through its network of more than 300,000 literacy educators, researchers and experts across 75 countries.
Its Executive Director, Marcie Craig Post, said: "I am proud to recognise Benjamin M. Freeman Jr, who is part of a new generation of champions playing a critical role in the future of literacy around the world.
"Today, an astounding 12% of the global population is unable to read or write. These 30 young education champions are developing new, creative strategies to close the literacy gap and, in the process, are transforming lives in their communities and around the world."
ILA's 30 Under 30 honorees are featured in the September/October issue of Literacy Today, its bi-monthly magazine which is published today. The honorees will be invited to participate in upcoming global literacy community activities that support the shared cause of advancing literacy for all. You can see the full list of honorees here.
---
More news
Take the test and discover how our Schools Hub helps students grasp the global education crisis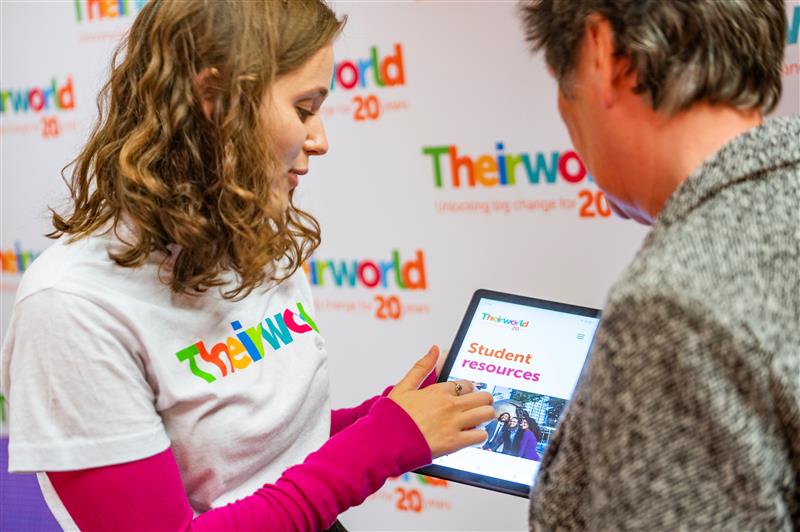 Take the test and discover how our Schools Hub helps students grasp the global education crisis
Teacher helps Harrison move from life on the street to success at school
Teacher helps Harrison move from life on the street to success at school