African countries need to help young people get skills for the jobs of tomorrow
Teachers and learning, Technology and education, The Global Business Coalition for Education (GBC-Education), Youth skills
The continent's education and vocational learning systems must be transformed, says a major report by UNICEF.
---
Half of all the people who live across Africa are children – 580 million of them. That number is growing fast and is expected to hit 750 million by the year 2030.
They'll need quality health care and education, of course. Progress has been made but a huge amount still has to be done just to get every African child into school.
But there's also a desperate need to give children and youth the skills they really need for the jobs of today and the future.
That will help them, their communities and their countries to flourish as up to 20 million African youth join the workforce every year over the next three decades. 
However, it means transforming the continent's education, skills and vocational learning systems, according to a major report by UNICEF.
The United Nations agency says "children need to learn skills that match their future needs".
"We are at the most critical juncture for Africa's children," said Leila Pakkala, who heads UNICEF operations in eastern and southern Africa. 
"Get it right, and we could lift hundreds of millions out of extreme poverty and contribute to enhanced prosperity, stability and peace."
In its Generation 2030 Africa 2.0 report, UNICEF argues that teaching those skills is key in helping the next generation succeed in a labour market of increased automation, technology and unconventional jobs.
UNICEF gives action points for every African country:
Provide quality technical and vocational education and training – through schools and Africa's widespread practice of informal apprenticeships. 
Create a culture of lifelong learning – give youth a way to recognise opportunities and hone their skills.
Ensure education curriculums that match the future needs – offer training in STEM (Science, Technology, Engineering and Mathematics) subjects, particularly for girls, but also in critical thinking, creativity and other functions.
Invest in digital and computer skills – give young people "adequate tools to enter a larger labour market and design home-grown and entrepreneurial solutions".
The issue of matching young people's skills to future jobs is not just an African one. 
By 2030, half of the world's young people will not have the basic skills they need to get a job. And two billion jobs will be at risk of becoming obsolete because of advances in technology.
That's why the Youth Skills and Innovation Initiative was launched last month in New York. 
It brings together youth, industry leaders and experts to create solutions and take action to support the development of new skills needed by the next generation of innovators, makers and entrepreneurs. 
It will also aim to bridge the current gap between business and young people.
The initiative has been established by Intel Corporation and the Global Business Coalition for Education. It includes a new youth skills commission co-chaired by Rosalind Hudnell, Vice President of Corporate Affairs for Intel Corporation and President of the Intel Foundation; and Sarah Brown, Executive Chair of the Global Business Coalition for Education and President of Theirworld.
In an interview earlier this month with Theirworld, UN Deputy Secretary-General Amina Mohammed talked about the need to match skills to jobs. 
She said: "You need a different skill set that looks at taking advantage of opportunities that are much more of an entrepreneurial spirit and skills that you can add as you address many of the market opportunities. 
"Young people understand that better because this whole Fourth Industrial Revolution is about a different kind of education and skill set that you need for the jobs that are going to be out there."
Theirworld's Code Clubs give girls and young women in several African countries the chance to learn vital coding and technology skills.
During Africa Code Week last week, Theirworld and the technology company Voith teamed up to launch new Code Clubs in Tanzania. 
UNICEF's Generation 2030 Africa 2.0 report also looked closely at the challenges faced in education.
Since 1990 the number of children with access to primary education on the continent has more than doubled.
But over one in five Africans aged six to 11 are not in school. Girls, in particular, are more likely never to see a classroom.
Africa needs an additional 5.8 million primary school teachers to match the teacher-student ratio of best-performing countries in the region by 2030.
The report said: "Given the scale of the challenges faced in education, an extensive transformation is urgently required. This must begin in the earliest years through investment in early childhood development and early childhood education. 
"It must continue into primary school, with particular emphasis on getting all African boys and girls enrolled in and attending school at the appropriate age and ensuring that they complete primary education and make the transition to secondary school."
---
More news
Skills for the future give young people the best chance of success
Skills for the future give young people the best chance of success
Take the test and discover how our Schools Hub helps students grasp the global education crisis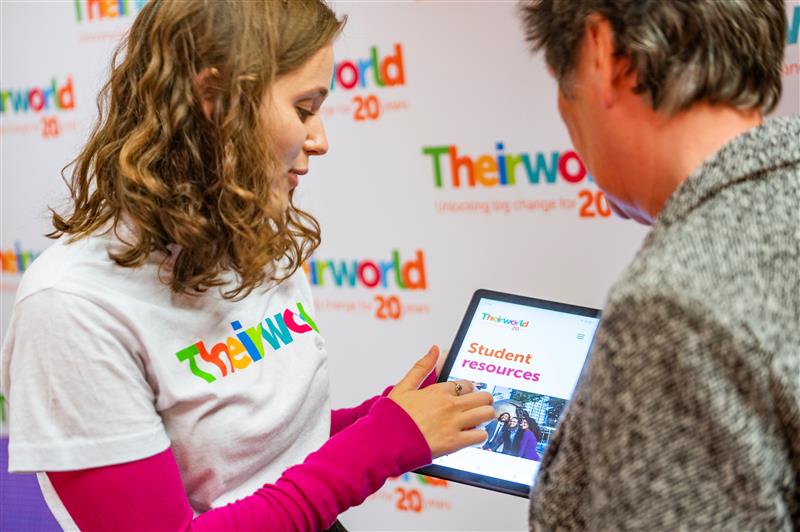 Take the test and discover how our Schools Hub helps students grasp the global education crisis