African countries 'must invest and innovate' if every child is to get into school
Barriers to education, Discrimination of marginalised children, Education funding, Right to education, Teachers and learning, Technology and education, The Education Commission
Nations can benefit from a bold plan that will see them get extra funding from the international community, former Tanzanian president Jakaya Kikwete told the World Economic Forum on Africa today.
---
African countries must make strong and innovative efforts to improve their school systems if every child is to get a quality education.
They should increase spending, use money more effectively, try new teaching and learning methods, and make sure no child is left behind, former Tanzanian president Jakaya Kikwete said today.
In return, they can benefit from a bold partnership plan that will see them get extra resources from the international community.
With 100 million children out of school in Africa, fixing the education funding problem isn't easy. But the proposed International Financing Facility for Education (IFFEd) is being hailed as the best solution.
The leaders of 14 African nations have already welcomed the chance to become "pioneer countries" for IFFEd and will start discussions this month on what shape the reforms to their schools systems will take. 
Theirworld has been campaigning for G20 leaders to approve IFFEd when they meet in Germany in July.
Kikwete was at the World Economic Forum on Africa 2017 in Durban, South Africa, today to explain how IFFEd would work.
He spoke of an "alarming education crisis" in Africa and added: "We are a continent of primary school leavers."
He pointed out that all 54 African countries are classed as low or middle income – with many of them way off track to meet the Sustainable Development Goals commitment to get every child in school by 2030. 
Kikwete said that by 2030 – on current trends – 160 million children will be out of school in Africa and 400 million will leave primary school without basic skills.
And he said many of the African leaders he met "were shocked" when confronted with the full extent of the education crisis.
The former president gave a press conference in his role as special envoy for the Education Commission, a group of global leaders and experts who spent a year investigating the education crisis before publishing The Learning Generation report.
IFFEd is the brainchild of the commission. It is a mechanism that would mobilise $10 billion or more of additional funding each year by 2020 and upwards of $20 billion by 2030. 
That would fill the gap left after countries' own investment and overseas development aid.
Kikwete said for the "compact" between countries, financial institutions and donors to work, nations would have to do the following:
Increase investment in, and strengthen, their own education systems
Use innovative new approaches to teaching and learning
Be totally inclusive – "Make sure that no one is left behind, even those who are most disadvantaged" 
Caroline Kende-Robb, chief advisor to the Education Commission, also spoke at the press conference.
She said: "There is a profound learning crisis that we are facing – globally as well as in Africa. 
"The Education Commission is calling on governments and partners to unite to reform and finance education because this agenda has been totally neglected for too many years."
---
More news
Take the test and discover how our Schools Hub helps students grasp the global education crisis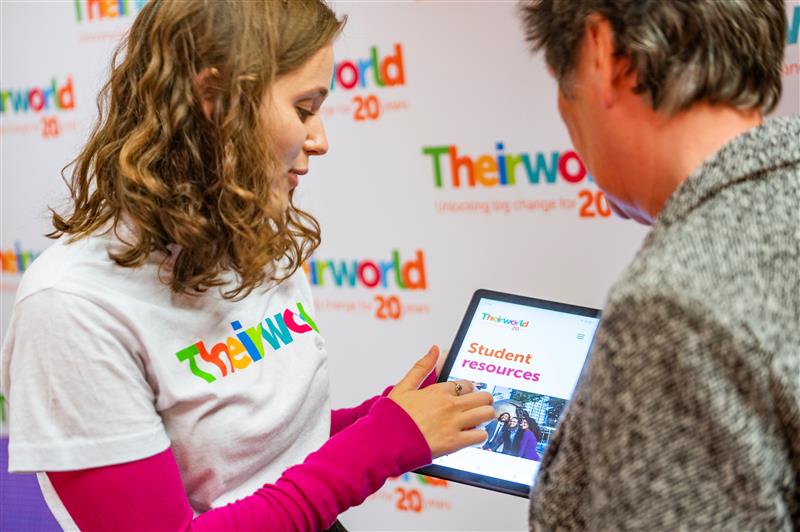 Take the test and discover how our Schools Hub helps students grasp the global education crisis
Teacher helps Harrison move from life on the street to success at school
Teacher helps Harrison move from life on the street to success at school