Amazing success of lockdown videos for children with special educational needs in Lebanon
Teachers and learning, Theirworld
---
As schools prepare to reopen, we look at a pandemic project supported by Theirworld that helped parents and teachers to deliver learning and therapeutic support in the home.
---
A Theirworld-supported project to help children with special educational needs learn from home during the pandemic has been a staggering success.
After Covid-19 closed schools in Lebanon, an ambitious series of short videos was launched in October, featuring practical advice, basic skills and educational activities from experts. The 50 films backed by Theirworld were produced in just three months by the SKILD Center in Mount Lebanon to assist parents and teachers.
The target was to reach almost 20,000 people with inclusive education. But the project exceeded all expectations and the digital lessons and support were accessed more than 400,000 times. 
Schools in Lebanon are due to start reopening from September 27 and all classrooms are expected to be operating within a week. More than one million children have had their education disrupted since restrictions began in March 2020.
SKILD (Smart Kids with Individual Learning Differences) decided to act to help children suffering from a lack of learning and therapy sessions due to the impact of Covid-19 and the country's economic crisis.
The films – each three to four minutes long and in Arabic – form a digital library of resources, including activities to enhance children's emotional, cognitive, motor and speech abilities. They are all available free on the organisation's website, as well as its YouTube and Facebook pages, and have also been attracting viewers in Jordan and Egypt.
One parent said: "As a mother of a nine-year-old daughter with Down syndrome, the videos were of great help to me during online learning. Her speech therapy and special education sessions have been significantly reduced since she stopped going to school. 
"The activities and explanations in the videos helped me recreate them at home or use some elements for other programmes."
A teacher who used the films said: "As a mother, the videos supported me through activities for my son in preschool and daughter with special needs. As an educator, the videos were a great aid for my inclusive classes and presented me with various activities for all the children in my classes."
The experts taking part specialise in such areas as speech therapy, behaviour support, psychological support and applied behaviour analysis therapy. Parents of children are also sharing their experiences of raising a child with special educational needs.
"We are proud that, together with Theirworld, we were able to reach a vast majority of families and help them support their children throughout the pandemic where financial challenges and precautions limited access to educational and therapeutic support," said SKILD Director Hiba Al Jamal. 
"The wide reach is an indicator as well of the need for Arabic resources that serve children with special needs and mainstream children equally across different ages from early childhood to adolescence."
The films are also being shared by SKILD's partner schools, Lebanon's Ministry of Education and Higher Education, the Center for Educational Research and Development, and the online TV channel of the An-Nahar newspaper.
The SKILD initiative – made possible by the players of People's Postcode Lottery – is one of 10 education projects Theirworld has launched during the Covid-19 pandemic, helping more than 100,000 children around the world.
---
More news
Take the test and discover how our Schools Hub helps students grasp the global education crisis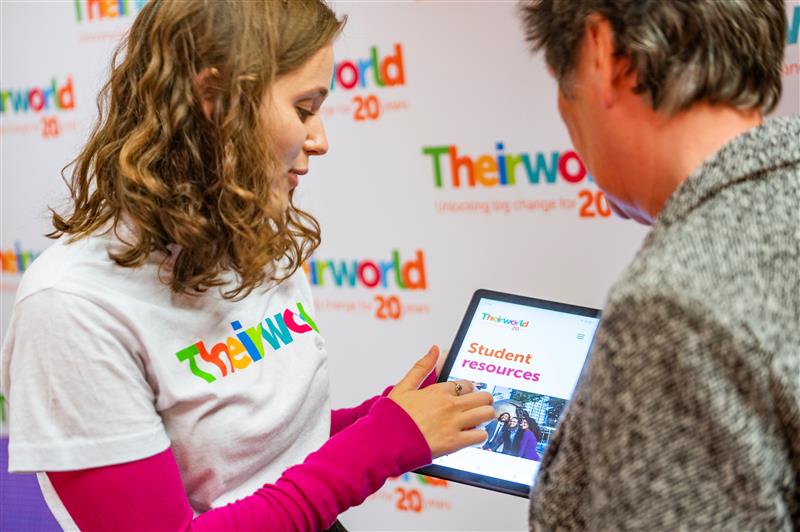 Take the test and discover how our Schools Hub helps students grasp the global education crisis
Teacher helps Harrison move from life on the street to success at school
Teacher helps Harrison move from life on the street to success at school