At least 15 dead after attack on Nigerian teacher training college
An attack on a teacher-training college in Nigeria killed at least 15 people and injured another 34.
Students and staff fled as explosions and gunshots were heard at the Federal College of Education in the city of Kano yesterday.
Police said two attackers died – one shot dead and the other when he detonated a suicide vest. No one has claimed responsibility but suspicion has fallen on Boko Haram, the militant Islamist group that kidnapped the Chibok schoolgirls and has destroyed hundreds of schools in northeast Nigeria.
The attack happened at 2pm as many students were attending lectures.
Lecturer Sanusi Umar said: "We heard several shots from the gate area and after a few minutes we heard an explosion at the [lecture] theatre.
"The attackers were wearing suits and were running and shooting everywhere."
State police commissioner Aderenle Shinaba said: "There was another insurgent who was carrying an AK47 rifle and explosives. One of the security operatives was able to shoot at him and the explosives went off and killed him."
THISDAYLive said there were reports of four attackers. It quoted witness Murtala Ibrahim as saying: "I was inside the lecture theatre when I heard a loud sound and sporadic gunshots before some of us escaped into nearby houses adjacent to the college.
"We first heard the bomb explosion before the gunmen started shooting people indiscriminately in the school."
In a statement, Nigerian President Goodluck Jonathan said called it a "dastardly attack". He added that "the government continues to do all within its powers to further enhance the ability of … security agencies to prosecute the war against terrorism to a successful conclusion and provide greater security across the country."
An attack by a female suicide bomber on another college in Kano killed six people in July.
Watchlist on Children and Armed Conflict said in a survey earlier this month that attacks on schools resulted in the death, injury or abduction of at least 414 students, teachers or other civilians on school premises between January 2012 and July 2014.
---
More news
Take the test and discover how our Schools Hub helps students grasp the global education crisis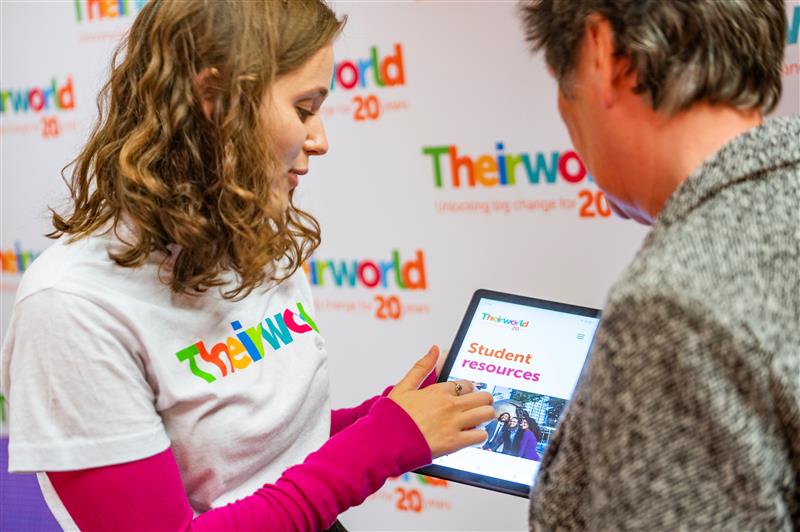 Take the test and discover how our Schools Hub helps students grasp the global education crisis
Teacher helps Harrison move from life on the street to success at school
Teacher helps Harrison move from life on the street to success at school