Bangladeshi schoolchildren get 354m free textbooks on the first day of 2018
Right to education, Teachers and learning
---
More than 43 million students at primary and secondary schools received the learning materials on the annual Textbook Festival Day.
---
The new school year in Bangladesh began yesterday – along with the annual handout of millions of free textbooks to children.
Across the country, an incredible 354 million books were distributed to more than 43 million primary and secondary students on Textbook Festival Day.
"I am very happy to get my set of new textbooks on the very first day at school. The first thing I will do after reaching home is see what's in there," said Rimon, a  student at the Government Laboratory High School and College in the capital Dhaka.
The annual event began in 2009 when the government decided to tackle a growing textbook crisis in Bangladesh's schools.  Since then, more than 2.2 billion books have been handed out.
With an additional one million students enrolled, an extra seven million books were printed for this year's Textbook Festival Day.
Events were held across the country. in Dhaka, Education Minister Nurul Islam Nahid handed books to students at Azimpur Government Girls High School.
He said: "Bangladesh is the only country in the world that distributes such a huge number of textbooks to students on the very first day of a year."
The country's net primary school enrolment rate has risen from 80% in 2000 to 98% in 2015. Secondary school net enrolment increased from 45% to 54% in the same period, according to the World Bank. Almost four in five children now complete primary school.
Literacy has also been growing in recent years – 92% of those aged 15 to 24 are literate, according to UNESCO.
---
More news
Take the test and discover how our Schools Hub helps students grasp the global education crisis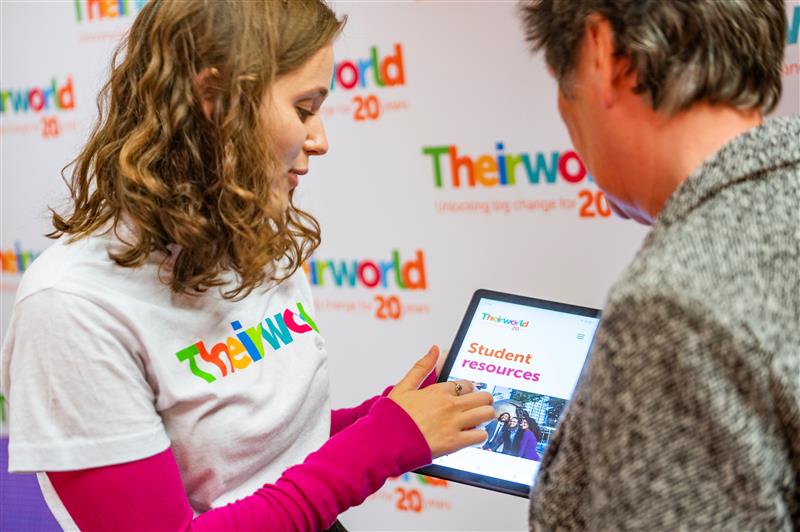 Take the test and discover how our Schools Hub helps students grasp the global education crisis
Teacher helps Harrison move from life on the street to success at school
Teacher helps Harrison move from life on the street to success at school