Brainy boy from Benin passes his Baccalaureate exam at the age of 11
Right to education, Teachers and learning
---
Peace Delaly Nicoue said he was "happy and relieved" to have passed seven years earlier than usual - now he wants to study economics at university.
---
Only about half of young people in Benin can read and write. 
That makes 11-year-old Peace Delaly Nicoue even more exceptional. When he was four he could write perfect French and English.
In fact, he was so gifted he skipped primary school and went straight into middle school.
Now he has taken the Baccalaureate exam and passed – seven years early.
Most students take the Baccalaureate at 18 to qualify them for university. But Peace was given special permission by Benin's education department.
He told BBC Afrique he was "happy and relieved" to score 17 out of 20 in mathematics because he plans to study economics at university.
Peace's father Parfait Afoutou Nicoue called him "a gifted child" and said: "When he was four years old he could write in perfect French and English without making mistakes."
Last year Theirworld revealed that two boys aged 12 were going to university. 
Cendikiawan (Diki) Suryaatmadja from Indonesia is studying physics and taking additional classes in maths, chemistry and economics at the University of Waterloo in Ontario, Canada. He learned English by watching films.
In the United States, Jeremy Shuler started as a freshman at Cornell University, New York.
At the other end of the scale, we also told you about some of the world's oldest school and university students. They included Ma Xiuxian from China, who went to school for the first time in 2015 at the age of 102.
---
More news
Take the test and discover how our Schools Hub helps students grasp the global education crisis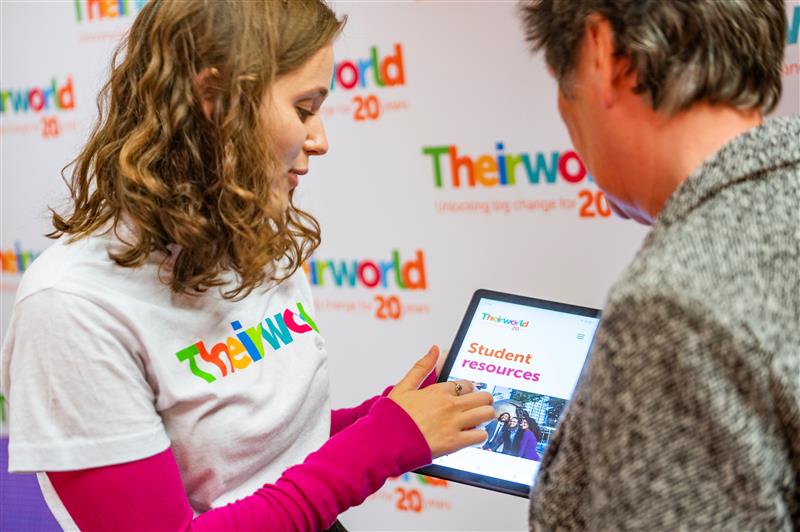 Take the test and discover how our Schools Hub helps students grasp the global education crisis
Teacher helps Harrison move from life on the street to success at school
Teacher helps Harrison move from life on the street to success at school