Brazilian schoolboy on a space mission to encourage other children to learn
Right to education, Teachers and learning, Technology and education
---
Seven-year-old João Paulo has already written a book, created a game and won a NASA prize - now he's been named a Brazilian of the Year.
---
João Paulo Guerra Barrera is only seven – but the Brazilian schoolboy is already shooting for the stars.
He has just been named one of the "Brazilians of the Year 2017" for his work in promoting education through his love of space.
João Paulo gives talks at schools, has written a book, created a computer game and received an award from NASA.
"My mission is to make kids enjoy reading, studying and protecting planet Earth," he said.
João Paulo was five when he wrote a story about three friends travelling to the moon in a rocket made from recycle materials. 
Then he made a game based on the published book, which was titled In the World of the Moon and the Planets.
Earlier this year, the book won him a prize from the American space agency. João Paulo, who wants to be a space engineer, travelled to the United States to visit NASA headquarters.
Now he's writing his second book called Living in Space.
"He has always been very curious and our attempt is to stimulate his desire to learn," said his mother Margarida.
NASA takes education very seriously. Last month it launched A Year in Education on Station (YES), a programme that takes advantage of having two former school teachers currently working on board the International Space Station.
Astronauts Joe Acaba and Ricky Arnold will be chatting live to schoolchildren, reading books and giving educational demonstrations.
Michael Kincaid, acting associate administrator for NASA's Office of Education, said: "The significance of Year of Education on Station is the opportunity for two former educator astronauts to share their passion for learning with hundreds of students and teachers across the nation."
---
More news
Take the test and discover how our Schools Hub helps students grasp the global education crisis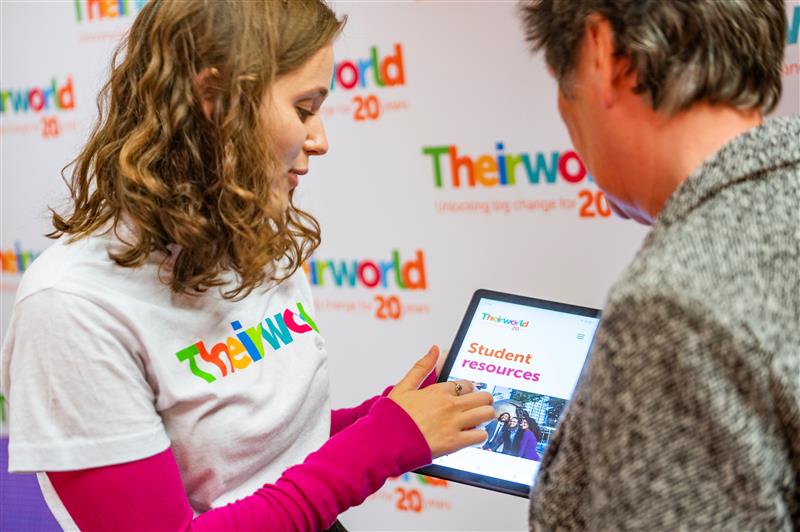 Take the test and discover how our Schools Hub helps students grasp the global education crisis
Teacher helps Harrison move from life on the street to success at school
Teacher helps Harrison move from life on the street to success at school