Teachers go back to schools in Burkina Faso after threats to education
Right to education, Safe schools, Safe Schools Declaration, Teachers and learning
---
Teachers who fled in the wake of threats and the killing of a school head in the West African country will get psychological support after returning to their classrooms.
---
Dozens of teachers in Burkina Faso who fled into hiding after receiving threats from Islamist militants have returned to their classrooms and will receive psychological support after one of them was killed by suspected jihadists, officials said.
Teachers in the northern areas near Mali began receiving threats in January and were told to change their secular curriculum to Koranic education and replace French with Arabic, according to the West African nation's education minister.
Two months later, headmaster Salifou Badini and another resident were assassinated by armed men, the minister added.
"They were trying to create a general psychosis to stop education in this country," Jean-Martin Coulibaly told the Thomson Reuters Foundation.
"Teachers and families have returned but we still have about 10 schools missing teachers due to trauma," he added.
Schools were threatened in the Sahel region of Burkina Faso – an area mostly covered in red on a French diplomatic map, warning travellers to stay away.
However, Coulibaly said Islamist militants also left messages about 60 miles away in the southwest region.
One left a message on a blackboard: "On our next visit, we will kill the headmaster," Coulibaly said.
Burkina Faso, one of the world's poorest countries on the southern fringes of the Sahara, has a reputation for tolerance and historically enjoyed harmonious relations between the Muslim majority and its smaller Catholic and animist populations.
Officials in Burkina Faso blame the deteriorating security climate in Mali for the threats.
Coulibaly declined to say how many teachers had fled but said a figure of around 1600 cited in local media was exaggerated. A teachers' union said militants had threatened or attacked teachers in at least four schools this year.
A teacher in one of the deserted schools in the Soum province said her school had taken in a colleague from a neighbouring school who had been surrounded by armed men and ordered to make his female pupils wear veils.
She also said pupils had complained that they had received offers of money to join armed jihadist groups.
"We had to take the children away for fear they would be the next victims," she said, asking for anonymity for fear of reprisals. "Now we see patrols nearly every day and we feel better."
A survey of children in 41 countries by ChildFund Alliance last year found that danger was reported most in Burkina Faso, where one in five children said school was never safe.
The timing of the threats coincides with the creation of a new armed group, formed by a radical Islamist preacher, Ibrahim Dicko, released from prison in Mali in 2015.
Burkina Faso says it has carried out operations in the border areas in recent weeks to boost security. 
A programme of psychosocial support for teachers is being carried out by the UN children's agency UNICEF, Handicap International and Terre des Hommes this week, Coulibaly said.
"Our programme includes two aspects – a psychosocial aspect and a resilience aspect," said Anne Vincent of UNICEF.
---
More news
Take the test and discover how our Schools Hub helps students grasp the global education crisis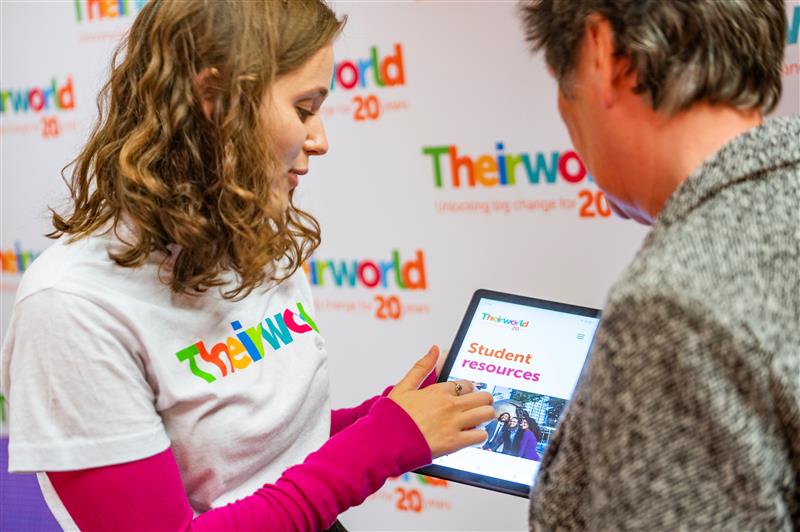 Take the test and discover how our Schools Hub helps students grasp the global education crisis
Teacher helps Harrison move from life on the street to success at school
Teacher helps Harrison move from life on the street to success at school