Children, teachers and parents in Cameroon stand #UpForSchool
Teachers and learning, Up for School or #upforschool campaign
More than 200 children, teachers and parents assembled at a government primary school in Bamenda, Cameroon, to stand #UpForSchool.
The event was organised by Interfaith Vision Foundation (IVF Cam), a member of the Global Faiths Coalition for Education. IVF Cam is an NGO focused on gender parity and improving the standard of living for the most needy and vulnerable.
Through the targeted implementation of programmes, covering economic empowerment, health issues, human rights and good governance, its vision is to see a world with equal opportunities, irrespective of faiths and social backgrounds.
One of the major barriers to education in Cameroon, particularly for girls, is the direct and indirect costs of schooling as well as lack of birth certificates, with only 61.4% of people in Cameroon possessing one. Having a birth certificate is vital for schools in the country – without this children are without an identity and unable to complete their first exam at primary school.
As such, IVF Cam decided to host an event to tackle these barriers to education. People gathered to sign the #UpForSchool Petition, calling for all children to be given their right to an education, without danger and without discrimination. They also helped support 50 children in their school registration fees and provided 30 children with their birth certificate.
Joining the #UpForSchool campaign is one of the ways in which IVF Cam felt it can help achieve social equity. Ms Anne-Stella Fomumbod, Founder and CEO of IVF Cam, believes that "every child, be they orphans or marginalised, have the fundamental right to free, quality education and support for social cohesion".
IVF Cam has been promoting the petition in rural parts of Cameroon and has already collected hundreds of signatures. Join the campaign and sign the #UpForSchool Petition.
---
More news
Take the test and discover how our Schools Hub helps students grasp the global education crisis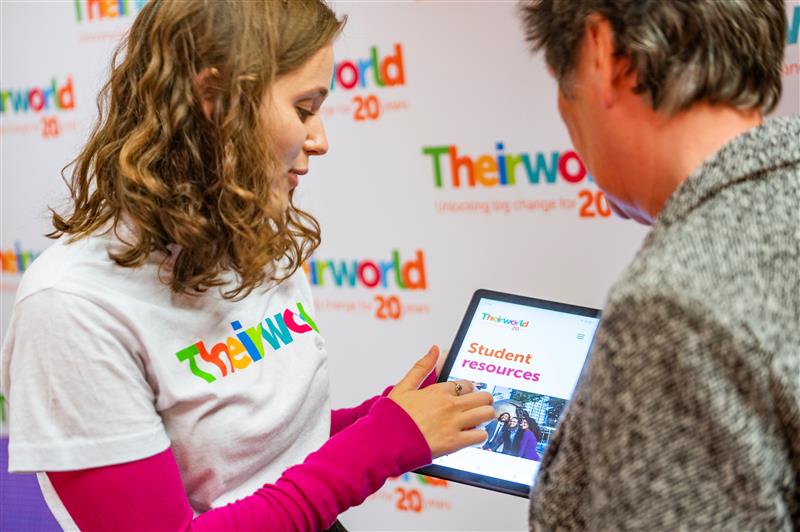 Take the test and discover how our Schools Hub helps students grasp the global education crisis
Teacher helps Harrison move from life on the street to success at school
Teacher helps Harrison move from life on the street to success at school