Digital learning service is helping a million children at school and home in Zimbabwe
Teachers and learning, Technology and education
Ruzivo features interactive lessons, exercises and tests and is being used for a wide range of primary and secondary school subjects.
---
It uses global technology. But locally-developed content is key to the success of a digital learning platform being used by a million schoolchildren in Zimbabwe.
The Ruzivo Smart Learning service allows students to access resources and content using mobile phones, tablets, laptops and PCs. It features interactive lessons, exercises and tests.
Ruzivo, which follows the national education curriculum in Zimbabwe, is being used both in the classroom and at home for revision or home-based learning.
Douglas Mboweni, CEO of telecommunications company Econet Wireless Zimbabwe, which developed the service, said: "I am confident Ruzivo has been improving the quality of education among its users.
"I believe it will contribute to improving grades because it is such a relevant learning resource for students, particularly in places where some schools or parents have struggled with text books or where a big teacher-to-student ratio exists."
Ruzivo was launched in February 2016 and expanded last year into secondary school subjects as well as primary. Accessing content is free and Econet promised it would complement, not compete with, the government's efforts to revitalise Zimbabwe's educational system. 
The education ministry evaluates and approves the content for use in its schools. Ruzivo was tested in several schools before being officially launched.
The platform, which covers 24 subjects, how has 18,000 teachers registered.
Econet started working in education in 1996. Since then, it has supported orphaned and vulnerable children in Africa through education and material support – helping more than 250,000 children.
An Econet spokersperson said: "The major challenges faced in education in sub-Saharan Africa include lack of access to quality learning material and high teacher-to-student ratio. 
"Econet, together with Higherlife Foundation, developed Ruzivo as a solution to both access and quality of content available for learners in Zimbabwe."
Students not only get access to the platform's academic content, they develop technological skills and have their minds opened to new possibilities.
Sabina Manduna, Head of Ruzivo at Econet, commended parents, guardians and teachers for their support. 
She said: "Over the past year, we have been greatly encouraged by the enthusiasm with which parents have taken to Ruzivo and the increasing support they give their children, offering them their tablets, laptops and smart devices to access Ruzivo.
"We are also indebted to teachers and schools across the country, for embracing the digital platform as a bona fide and trusted source of curriculum-based educational content."
---
More news
Take the test and discover how our Schools Hub helps students grasp the global education crisis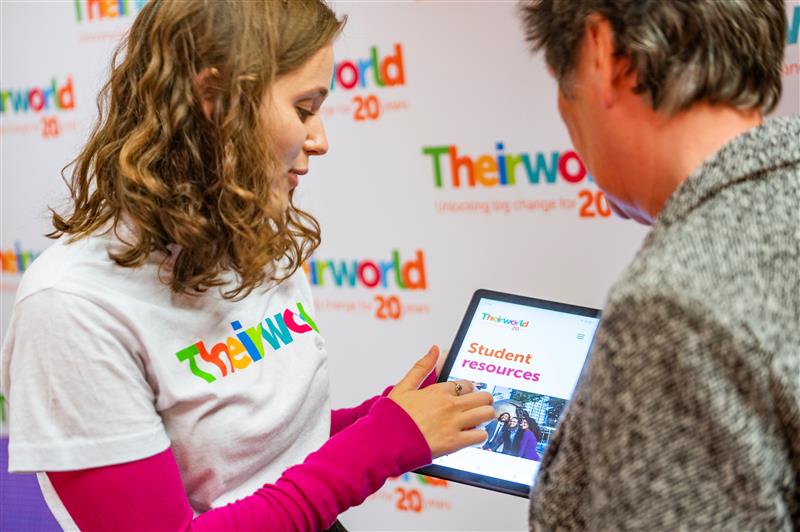 Take the test and discover how our Schools Hub helps students grasp the global education crisis
Teacher helps Harrison move from life on the street to success at school
Teacher helps Harrison move from life on the street to success at school