EcoSchool pilot scheme slashes cost of learning in Zimbabwe
A pilot scheme to reduce the cost of textbooks for students has been launched in Zimbabwe.
The EcoSchool project has cut the cost of medical books by more than 50% by working with publishers to distribute e-books.
Econet Wireless is behind the project which is currently limited to students at the University of Zimbabwe College of Heath Sciences.
During the four-month pilot, students pay $5 a month for access to the EcoSchool tablet and subscription to the EcoSchool app. This allows them to access textbooks, lecture notes and research material as well as surf education sites. The platform can also be accessed using any Android device.
Teresa Mbagaya, Head of Econet Education, said that halfway into the four-month trial more than 75% of students are using the product.
She added: "The idea behind EcoSchool goes beyond simply making books available at a cheaper price for students. It is part of strategy to help students and their lecturers gain access, to materials and courses from across the globe."
The student population at the university ranges in age from 19 to 25 and is a diverse mix, coming from both urban and rural areas, rich and poor, across Zimbabwe.
Pharmacy student Lotricia Munyaradzi has been using the tablet and says it has made studying easier on a practical level.
She explained: "The tablet is light and portable and I can look up journal articles I need for my assignments in the omnibus on my way home. As I live off campus I cannot be in the library late because I have to make my way home before it gets too dark.
"I now have the opportunity to access some amazing reference books in a cost-effective way and at the same time I now own an Android tablet which has other social functions besides the EcoSchool application."
Lotricia has also saved money using the tablet and said she would strongly recommend investing in a tablet to all students.
She said: "The tablet and eBook scheme are innovations which will improve your learning and study experiences. Having all my books in one place weighing less than a kilogram and being available to me no matter where I am is excellent."
The EcoSchool platform offers 40 core eTextbooks catering specifically to the College of Health Science curriculum with varying discounts. The app also offers more than 1000 free fiction and non-fiction works from Worldreader.
As part of a complementary initiative called Econet Zero, the company is also offering free access to around 50 education sites such as EdX, Wikipedia and Codecademy.
The Dean of the College of Health Sciences at the University of Zimbabwe, Professor Midion Mapfumo, welcomed the EcoSchool initiative, as he wants the university to lead the way in using new technology.
He said: "We are in the process of developing e-learning strategies and this project provides a platform we could use to achieve our aim. The students welcomed the project and have been really excited about it."
---
More news
Take the test and discover how our Schools Hub helps students grasp the global education crisis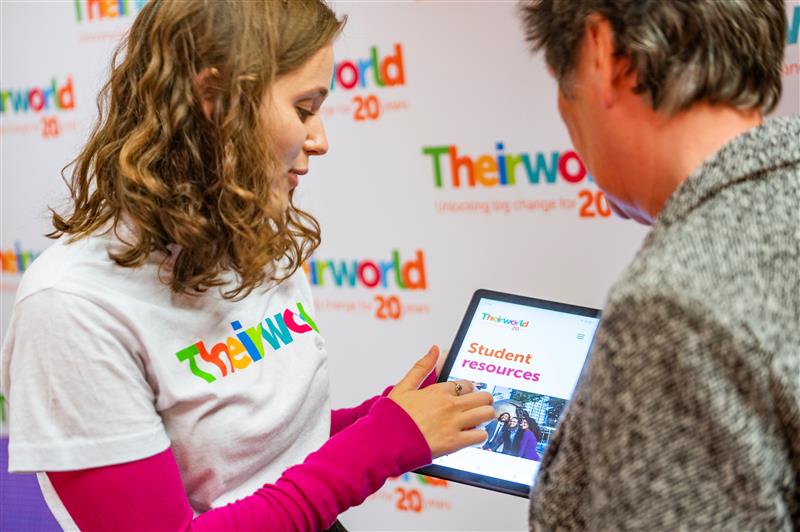 Take the test and discover how our Schools Hub helps students grasp the global education crisis
Teacher helps Harrison move from life on the street to success at school
Teacher helps Harrison move from life on the street to success at school