Education for 95,000 marginalised Syrian children in camps and conflict zones
Children in conflicts, Discrimination of marginalised children, Education funding, Education in emergencies, Refugees and internally displaced people, Right to education, Teachers and learning
---
The Education Above All Foundation project will help them study at home or in safe community learning centres
---
Another 95,000 children affected by the Syria conflict will get a quality education thanks to a new project to reach the most marginalised.
It will help out-of-school children living in refugee camps or besieged and hard-to-reach areas where safety concerns stop them going to formal schools. 
A self-study plan will let them will continue their education at home or in safe community learning centres.
The project will be run by the Education Above All (EAA) Foundation and the United Nations children's agency UNICEF, with co-financing by the Qatar Fund for Development (QFFD). 
It means the EAA Foundation has now helped 1.2 million children who are out of school because of the Syrian crisis. 
Dr Mary Joy Pigozzi, Executive Director of EAA Foundation's Educate A Child programme, said: "By enabling the most marginalised out-of-school children affected by the crisis in Syria into education, we are investing in the future of the country. 
"Urgent action is required to stem the growing number of children who find themselves out of school. No child should be left without an education."
Almost 12 million Syrian children inside the country and in neighbouring nations need humanitarian assistance, according to latest UNICEF reports. 
The Qatar Fund For Development said the largest share of its support goes to educatio. Its Director, His Excellency Khalifa bin Jassim Al-Kuwari, said: "It is important that children who live in areas suffering from armed conflict and insecurity are protected, and that they shouldn't lose the opportunity to go to school and dream of a better future."
As part of EAA Foundation's commitment to helping 10 million out-of-school children into quality education, two other partnership agreements have been signed.
The foundation and UNESCO have partnered in Pakistan to reach 100,000 children. They will work with the government in 14 remote districts to enrol children in primary schools, prevent dropout and improve school facilities.
EAA Foundation and RISE International will provide access to education for 24,000 out-of-school children in Angola with a $2 million financing contribution from ExxonMobil.
They will construct 25 schools and provide access to education for vulnerable and marginalised children who have been impacted by years of war, poverty and a lack of basic infrastructure and social services.
---
More news
Take the test and discover how our Schools Hub helps students grasp the global education crisis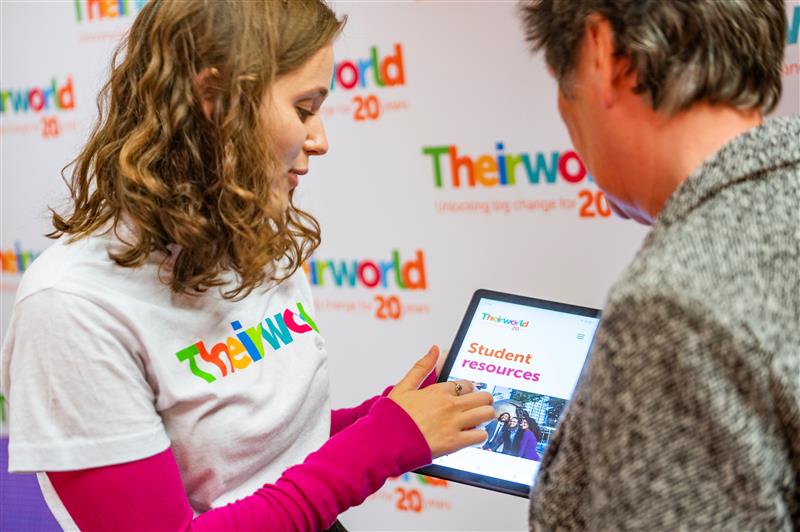 Take the test and discover how our Schools Hub helps students grasp the global education crisis
Teacher helps Harrison move from life on the street to success at school
Teacher helps Harrison move from life on the street to success at school