Education workers killed on their way to train teachers in Central African Republic
Children in conflicts, Education in emergencies, Teachers and learning
---
Six people died in an attack as they were travelling to a remote region to help improve the lives of children.
---
Unidentified assailants killed a UNICEF employee and five other education workers in an attack in the Central African Republic, the United Nations children's agency said.
The attack took place as the group was travelling to the northeastern town of Markounda, located in a remote region near the Chadian border, where they were to train local teachers.
Education in CAR
72% of children are in primary school but there is a lack of qualified teachers and primaries have an average of 83 students per teacher. Enrolment rates are very low in preprimary education (3%) and secondary school (7%).
All those killed were Central African citizens and included a UNICEF education consultant, two education ministry officials and three members of a local UNICEF partner education organisation, Bangui Sans Frontière.
"We strongly condemn this senseless act against aid workers who were there to improve the lives of the most vulnerable populations," UNICEF's West and Central Africa Regional Director Marie-Pierre Poirier said in a statement.
UNICEF did not say who carried out the attack but mlitia violence in the Central African Republic has intensified over the past year, making it one of the world's deadliest countries for humanitarian workers.
Unknown assailants killed six Red Cross volunteers in the southeast last August, barely a month after another worker was shot dead by an unidentified armed group in the town of Bangassou.
---
More news
Take the test and discover how our Schools Hub helps students grasp the global education crisis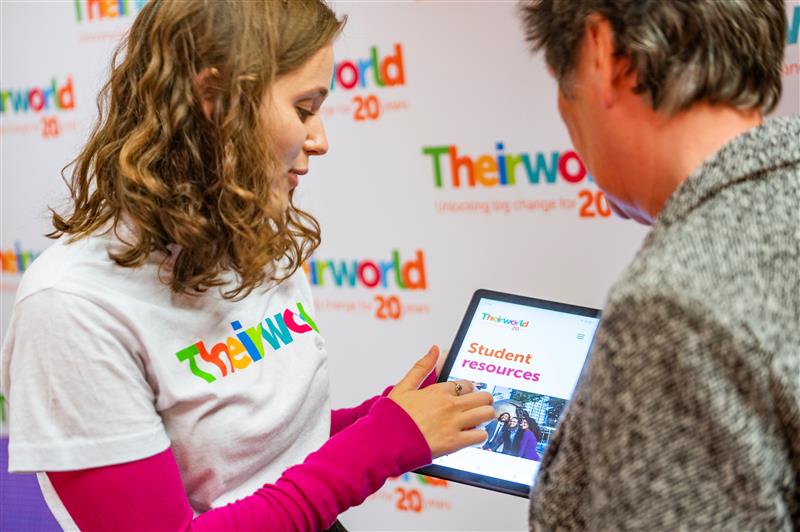 Take the test and discover how our Schools Hub helps students grasp the global education crisis
Teacher helps Harrison move from life on the street to success at school
Teacher helps Harrison move from life on the street to success at school