Emergency education for thousands after cyclone wrecks schools in Tonga
Children's welfare after natural disasters, Education in emergencies, Teachers and learning
More than 80 schools were damaged and 25,000 students affected by the devastating storm that hit the Pacific island. 
---
Temporary classrooms are being set up and emergency education supplies flown in to help 25,000 school students in Tonga affected by Cyclone Gita.
More than 80 primary and secondary schools were damaged when the most powerful storm for 60 years swept across the island nation on February 12. Roofs were ripped off buildings, furniture was destroyed and textbooks ruined.
But about 14,000 students will be able to return to education soon. Supplies flown in from Fiji this week include tents to be used as temporary classrooms. 
There are also teaching and learning supplies – including "schools-in-a-box", early childhood development kits, recreation kits and backpacks.
Severe tropical cyclone #Gita has passed very close to southern #Tonga bringing winds in excess of 120 mph. This is the strongest cyclone to pass close to the islands of Tongatapu and Eua in 60 years pic.twitter.com/kCQ4Dd4vwY

— Met Office (@metoffice) February 12, 2018
The school-in-a-box becomes a classroom for 40 students. It has supplies such as blackboards, pencils, paper, scissors and exercise books that allow children to resume their classes in a temporary shelte
"We recognise the importance of getting children back to the classroom so they can move on and refocus on their studies," said Major General Tim Gall, Commander Joint Forces New Zealand – which is working with UNICEF to deliver the education supplies.
Isikeli Oko from Tonga's Ministry of Education, said: "We welcome these education supplies from UNICEF to support the students affected by this disaster."
Cyclone Gita left a path of destruction across the Pacific island countries of Tonga and Fiji. On Tonga, winds of up to 125 miles per hours destroyed almost 2000 homes and flattened the parliament building.
Graham Kenna from Tonga's National Emergency Management Office said: "It was a terrifying night."
More than 4500 people were displaced from their homes and most of the country still had no electricity this week.
Mary Lynn Fonua of Matangi Tonga Online told Theirworld: "People are just picking themselves up. The water isn't at full operation, the power is 80% down and roads are still blocked.
"There is a lot of damage to school roofs – but it's not impossible to fix in the months ahead."
For thousands of students, the wait to get back into school could be a long one. 
ACTS Community School in Nuku'alofa is one example. It has lost its roof and most of the wall.
Its principal Kathryn Smith-Tupau said some schools planned to stayed closed for the rest of the term while rebuilding is done. But she feared others would not reopen.
She told the New Zealand website Stuff that few schools in Tonga used computers. So many records and documents will have been destroyed permanently by the cyclone.
She said that – together with the extensive repair work needed – would be "very, very demotivating for staff".
---
More news
Take the test and discover how our Schools Hub helps students grasp the global education crisis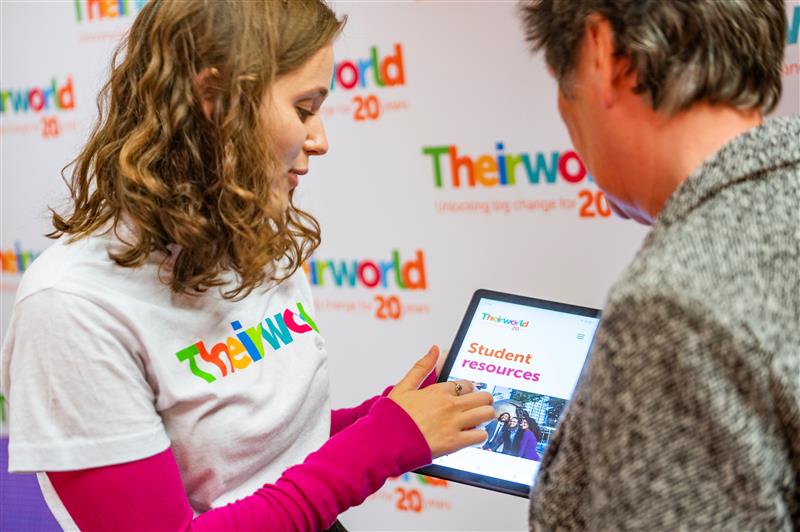 Take the test and discover how our Schools Hub helps students grasp the global education crisis
Teacher helps Harrison move from life on the street to success at school
Teacher helps Harrison move from life on the street to success at school