Farewell to Nigerian man who started primary school late in life
Picture: BBC
A Nigerian who didn't go to primary school until he was an elderly man has died in Nigeria.
Mohammud Modibbo had recently begun his secondary school education and was believed to be the oldest pupil in the country.
The BBC said his family claimed he was 94 and had started school in his mid-80s. The Premium Times, based in the Nigerian capital Abuja, said he began his education in his mid-70s and died at 81.
Abdulkarim Ibrahim, his teacher in the city of Kano, told the BBC Mr Modibbo was "easy-going and jovial". He added: "During classes, he was very attentive and asked questions when he didn't understand – either asking the teacher or a student sitting beside him."
He said his oldest student had dreamed of going on to university.
The person officially recognised by the Guinness Book of World Records as the oldest person to start primary school was Kimani Maruge. He was 84 when he started his education in 2004 – wearing school uniform and becoming head boy at Kapkenduiywo Primary School in Kenya.
Meet more school students around the world who showed it's never too late to learn.
---
More news
Take the test and discover how our Schools Hub helps students grasp the global education crisis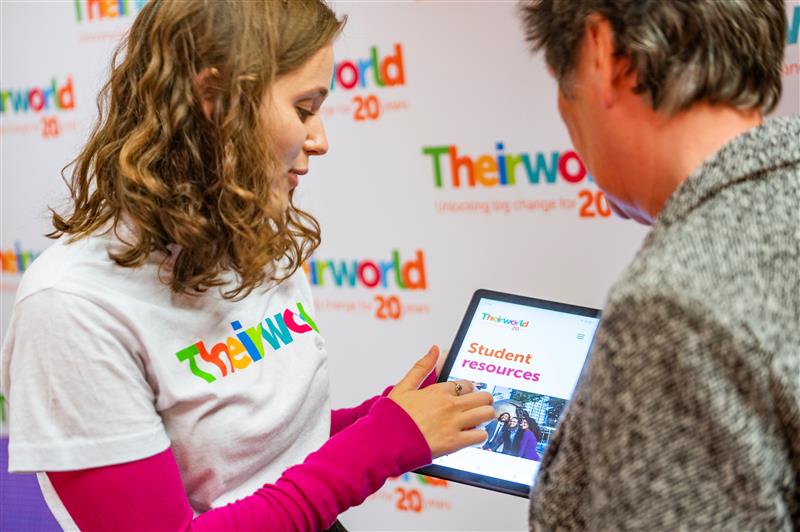 Take the test and discover how our Schools Hub helps students grasp the global education crisis
Teacher helps Harrison move from life on the street to success at school
Teacher helps Harrison move from life on the street to success at school