Mali primary school wrecked in first attack on French-language education
Children in conflicts, Education in emergencies, Safe schools, Safe Schools Declaration
---
The armed jihadists who sacked and burned classrooms also threatened to attack other schools.
---
Suspected Islamic extremists have wrecked a primary school in central Mali out of hostility to Western-style education, local administrators and paramilitary police said.
"Armed jihadists who are 'against Western schools' attacked, sacked and burned classrooms in the primary school in the Ndodjiga district", a local official told AFP, asking not to be named.
The raiders "set fire to classrooms and fired shots in the air. They also threatened to attack other schools. Two civilians on the premises were beaten up," another official said.
The paramilitary gendarmerie in Mopti, the main town of the region, "confirmed the destruction of several classes" and announced reinforcements in the sector, but gave no more details.
The attack was the first of its kind against a school that provides education in French, formerly the colonial language, in the centre of Mali, where armed Islamist radicals have become increasingly active.
"If the state does nothing, teachers will no longer give classes, out of fear," one teacher in a school a few dozen kilometres (miles) from Ndodjiga told AFP. 
Schools under attack
Thousands of schools are attacked each year in conflict-hit countries including Nigeria, Yemen and Afghanistan.
More than 60 countries have signed the Safe Schools Declaration – a commitment of support for the protection of students, teachers and their schools during armed conflict.
In March and April 2012, jihadists linked to Al-Qaeda seized control of Saharan towns in the north of Mali, a deeply poor nation known for the practice of moderate Islam by almost all the population.
The extremists were chased out of desert towns such as Timbuktu and Gao by a French-led military intervention in 2013. A peace pact signed in May-June 2015 was intended to isolate the jihadists but implementation has been slow.
Large areas of the country still remain beyond the control of Mali's army and its foreign allies while extremist forces have moved southwards.
In the capital Bamako on May 17, the UN head of peacekeeping operations, Jean-Pierre Lacroix, announced a planned deployment of a UN rapid intervention force consisting of troops from neighbouring Senegal.
---
More news
Theirworld initiative helps to deliver $30m of computers to Ukrainian children
Theirworld initiative helps to deliver $30m of computers to Ukrainian children
Theirworld's mission to give children in crises a safe place to learn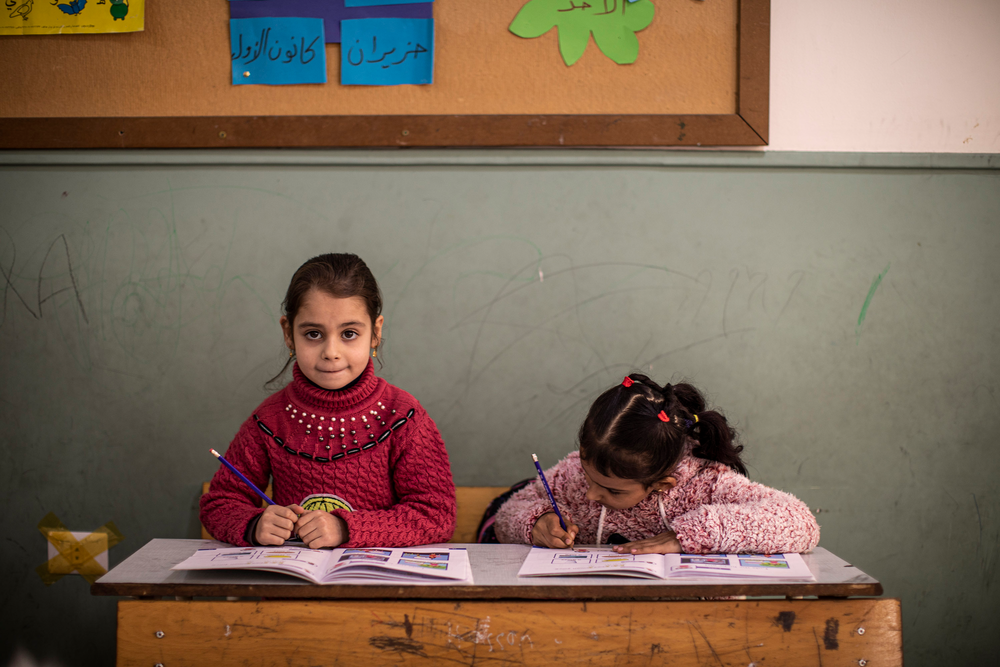 Theirworld's mission to give children in crises a safe place to learn