"It is sad some parents have not embraced that education is for both genders"
Children in conflicts, Education in emergencies, Refugees and internally displaced people, Teachers and learning
---
A Kenyan teacher tells how schools are coping with children who fled conflict in Somalia to make a new life in the neighbouring country.
---
Civil war can affect families in different ways. Once they are able to migrate to a new country, fitting in is a milestone and most families try their best to make their children feel at home.
However, it can be a challenge, especially when it comes to education.
Most children try to fit in by playing with other children in the new country, which is essential for them and helps them try to forget where they came from.
I am a class teacher and half of my students are Somali children who came to Kenya due to the situation in Somalia in recent years.
My favourite student is Farah, a six-year-old from a family of four children. She performs very well in literacy and numeracy but the challenge is that Farah does not attend school in all three terms a year. (This is very often down to childcare issues within the family).
It's a common thing among all Somali nationals in the school. I try to make time to tutor the kids so that they can catch up with the rest.
However, not all children are like Farah. She is quick to grasp things.
Other students can be a bit slow when it comes to grasping concepts – which can be difficult for everyone. But I keep working to fill the gaps.
The school has tried to talk to the parents about their children missing school. But many say they are struggling, as sometime students have to stay at home to look after their siblings as their parents look for work.
Some other parents prefer boys going to school than girls because they say girls' roles are doing chores and education is just to give them basic knowledge.
It is still sad that some parents have not embraced that education is for both genders and we find that some girls, given an opportunity, perform better than boys.
Lots of work needs to be done to help these families – who have not yet accepted education for their girl child – understand that there should be equal opportunity for both genders in Kenya.
Education is the pillar of change and if every Muslim family can embrace that and encourage their children to go to school that will be the first step to breaking the poverty line.
As told to Faith Ocharo
---
More news
Take the test and discover how our Schools Hub helps students grasp the global education crisis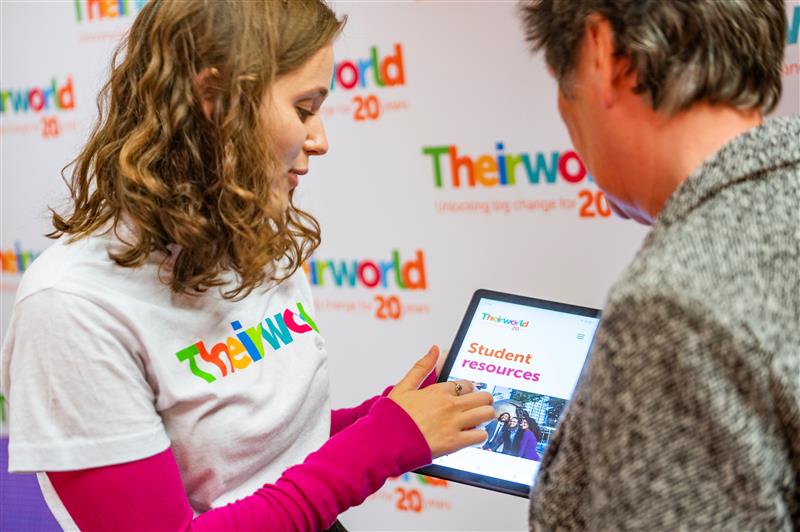 Take the test and discover how our Schools Hub helps students grasp the global education crisis
Teacher helps Harrison move from life on the street to success at school
Teacher helps Harrison move from life on the street to success at school