Ghana to make senior high schools free as part of education push
Education funding, Right to education, Teachers and learning
The West African country's new president said the measures will ensure that "the Ghanaian child can be compared to any child anywhere in the world".
---
The president of Ghana has promised a four-year drive to provide quality education to the country's young people.
The government will fund the costs of attending public Senior High Schools (SHS) from September and concentrate on core subjects throughout the whole education system.
"By free SHS, we mean that, in addition to tuition which is already free, there will be no admission fees, no library fees, no science centre fees, no computer laboratory fees, no examination fees, no utility fees," said President Nana Akufo-Addo.
The Senior High Schools for youth aged 15 to 17 were introduced in Ghana in 2007. Children go to primary school for six years and then Junior High School for three.
Giving a speech at a high school at Akropong in the Eastern Region, he added: "The government will also consolidate basic education, reduce the number of subjects taught and concentrate on literacy, numeracy and creativity. 
"This is to ensure that the Ghanaian child can be compared to any child anywhere in the world."
He said the measures were needed to help the West African country transform its economy and progress.
In his first State of the Nation address to Ghana's parliament this month, President Akufo-Addo also addressed the issues, saying: "Education holds the key to our development. It holds the key to the prosperous and lucky Ghana. 
"I want every child to attend school from kindergarten to senior high. Free SHS starts this year."
He said teachers would be placed at the centre of quality education and the government would find ways to motivate and reward them.
Ghana's education minister has said rolling out free SHS education is a big task. Dr Matthew Opoku Prempeh added: "We know that it is daunting but we have chosen the side of the Ghanaian child to be educated, confident, a lifelong learner to be able to participate in global affairs."
UNESCO statistics show that more than 500,000 people aged 15 to 24 in Ghana are illiterate.
---
More news
Take the test and discover how our Schools Hub helps students grasp the global education crisis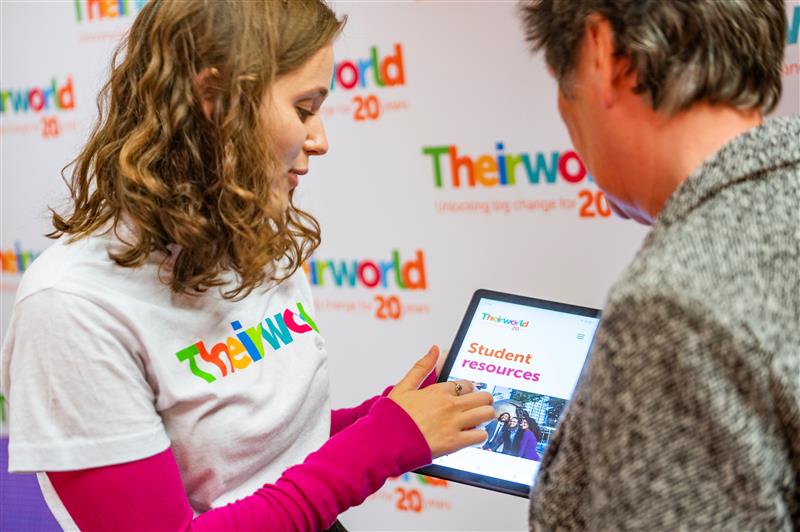 Take the test and discover how our Schools Hub helps students grasp the global education crisis
Teacher helps Harrison move from life on the street to success at school
Teacher helps Harrison move from life on the street to success at school