Honour for Pakistani foundation that runs 1000 schools for underprivileged children
In 1995, six business leaders and executives in Pakistan decided they could no longer sit back and watch the country's education system continue to deteriorate.
Seeing a future in which the poor stayed trapped in a cycle of poverty, they realised they could not ask for private sector financing until they had dug deep into their own pockets. So they did – and built five schools using their own money.
They launched The Citizens Foundation, a non-profit organisation, with a clear vision – to build well-designed and fully-equipped schools in poor districts with a 50-50 balance of boys and girls.
From those first five schools, the TCF network now has 1000 schools in 100 towns and cities, with more than 145,000 students and 7700 teachers – all of them women, as part of the foundation's mission to open up employment opportunities for females.
Now the organisation has been honoured for its amazing work by becoming one of six recipients of the 2014 Ramon Magsaysay Award, often described as Asia's Nobel Prize.
The award board said TCF had been recognised for "the social vision and high-level professionalism of its founders and those who run its schools, in successfully pursuing their conviction that, with sustained civic responsiveness, quality education made available to all – irrespective of religion, gender, or economic status – is the key to Pakistan's brighter future."
The foundation's work is so important because Pakistan has the second highest number of children out of school – about 5.5million, of whom 66% are girls. Its spending on education is low and three out of every 10 children aged five to nine do not go to school.
But students at TCF schools have a 92% pass rate in the test needed for their secondary school certificate. The national average is 56%.
The foundation has tapped into the civic responsiveness of Pakistanis has corporate sponsors and tens of thousands of individual donors, many of them living abroad.
A TCF spokesperson said of the award: "It is a great testament to the important work TCF is doing in Pakistan to bring quality education to underprivileged girls and boys in Pakistan and to set a standard for reforming the education sector in Pakistan, a goal we will continue to work towards."
---
More news
Take the test and discover how our Schools Hub helps students grasp the global education crisis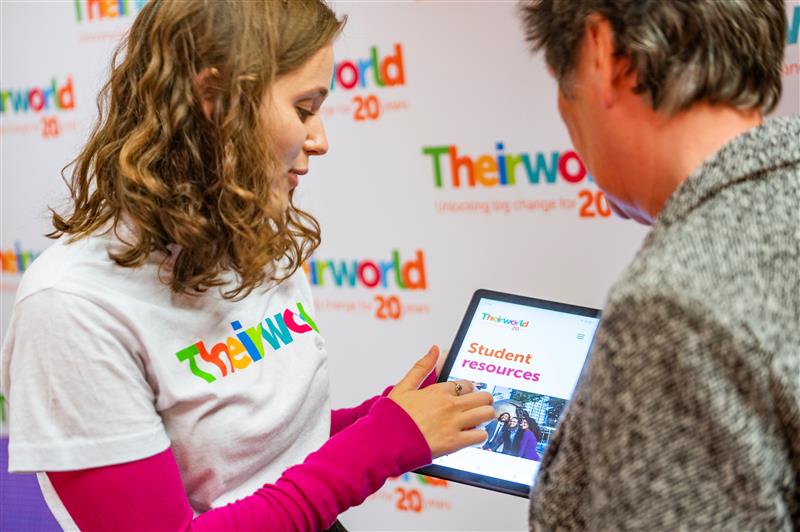 Take the test and discover how our Schools Hub helps students grasp the global education crisis
Teacher helps Harrison move from life on the street to success at school
Teacher helps Harrison move from life on the street to success at school