"My mother knew the importance of school – and a girl's education was equally important to her"
Barriers to education, Girls' education, Right to education, Teachers and learning
---
To mark the recent International Day of Families, Global Youth Ambassador Marshall Dyton from Malawi pays tribute to his mother and the inspiring effect she had on her children.
---
As we celebrate the family day, I would like to share my story about how I came to fight for the plight of girls in my country, Malawi – especially my advocacy for girl child education and the support for her retention in school. It was all my mum. 
I am the fifth born in a family of seven. We are four boys (now men) and three girls. 
Born in a poor family, I grew up in a village where you couldn't single out anyone as a role model of an educated person. You can imagine the attitude towards studies in such a set-up.
We could hardly work hard in school because there was no one to look up to. For us, going to school was just a burden in our lives.  
My mum, on the other hand, categorically knew the importance of an education. She was so firm and insistent that we went to school whether we liked it or not. 
As hard as she was, she continued to push us hard and she never gave up on us. Such a non-quitter of a woman was the kind of my mum.  
She used to narrate how her parents (my grandparents) encouraged her to go to school – and every time she recollected her childhood experiences, she realised she had to do the same to her children, including myself.
While we were in primary school, I recall her engaging someone just to watch our moves and make sure we attended classes. She would not live with any bit of mistrust but trekked a distance of five kilometres just to confirm with the teacher.
That was her kind. Would you dare complain about food, clothes or anything else? That was a non-starter. 
She would yell at you there and then. "You had better go to school and choose the life of your own, otherwise this is who we are and what we are giving you is what we can afford." Period. 
We lived and grew up in a society that normally prioritises a boy's education, rather than a girl's. My mum was, however, different. 
Against all odds, a girl's education was equally important to her. She could give a bicycle to my sister to school, while I footed my way 10 kilometres.
She wondered, "If you are complaining about the distance to school, think about your sister. I can't allow her travel that long distance by foot because I am aware of the challenges she might face along the way that might lead her to drop out of school early." 
Because of my mum, everyone in the family went to school. We might not have gone far due to limited resources but at least far better than other families in my community. 
With my mum, there were no particular chores for a boy or a girl. We shared all work equitably and my sisters could do farming while we boys could go to the well to fetch water. 
It is against this background that I came to realise that there is power in educating girls because they are wonderful people who nurture a nation. 
They are supposed to be empowered and supported in every way as they are the most vulnerable in our society. 
They should realise the importance of education so that, just like my mum, they can encourage and even support others, let alone supporting themselves as independent individuals. 
Today I am proud to say that my mum joined my campaign, sharing her story so that everyone in the village could bear witness how my mum struggled, how my mum was ridiculed and discouraged on the issue of sending her children to school.
Back then, she was labelled a cruel mum who punished her children for failure to go to school. My mum is a hero because her children have become role models in the entire community. 
---
More news
Skills for the future give young people the best chance of success
Skills for the future give young people the best chance of success
Take the test and discover how our Schools Hub helps students grasp the global education crisis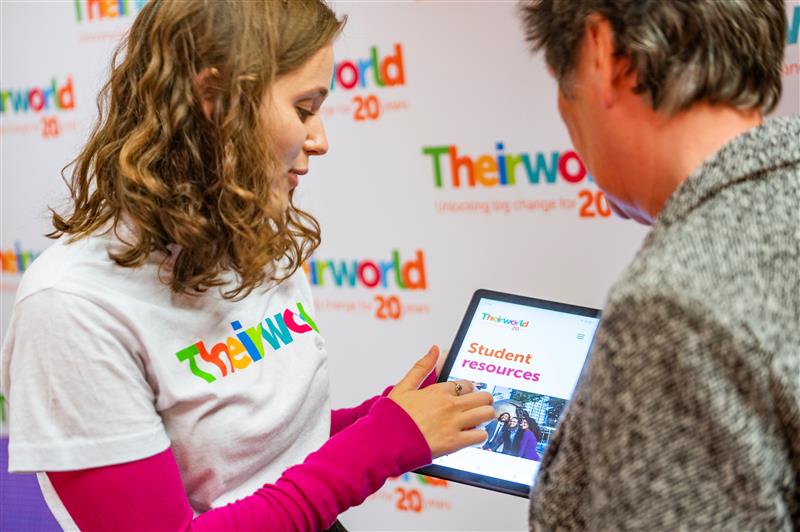 Take the test and discover how our Schools Hub helps students grasp the global education crisis