In pictures: children doing homework in war, peace, poverty and disaster
Picture: Facebook/Joyce Torrefranca
It was the picture that inspired millions – homeless Daniel Cabrera, aged nine, doing his homework in a street in the Philippines by the light of a McDonald's restaurant.
After the photo went viral in June, offers of help for Daniel and his mother flooded in from Filipinos and people around the world. The #AkoSiDaniel (I Am Daniel) movement began, collecting signatures for the #UpForSchool Petition and money to fund education programmes in the Philippines.
On every continent, millions of children like Daniel do their homework. Some in the security of their own home in a peaceful country. Some in nations wrecked by natural disasters. Others desperately trying to learn in the midst of war or terrorism.
They all have one goal. To get an education and make their lives better. All these pictures have been taken in the past few months.
Daniel Cabrera does his homework on a pavement in Mandaue City, Philippines
An 11-year-old girl works in her bedroom in Bonn, Germany
A farmer's wife helps her son with homework at a house surrounded by flood waters in Kyouk Ye, Myanmar – the floods closed 1300 schools in August
Catalina Arevalo does school work on a computer before her 15th birthday celebrations in Bogota, Colombia
Ibrahim, 10, does his homework in a makeshift caravan at Beit Hanoun in the Gaza Strip earlier this year after his home was destroyed by shelling in 2014
Picture: UNICEF/El Baba
A schoolgirl works in a tent at a displacement camp in Kathmandhu, Nepal, after the earthquakes in April and May destroyed or damaged hundreds of schools
A student does homework in a high school canteen in the Chinatown district of Bangkok, Thailand
Boys use a makeshift desk to do their school work at an UNHCR camp for Syrian refugees in south Lebanon
A student in Burkina Faso does his homework on a school campus in Ouagadougou
Max Lahnsteiner studies in his room at a special high school for talented skiers in Stams, Austria
---
More news
Take the test and discover how our Schools Hub helps students grasp the global education crisis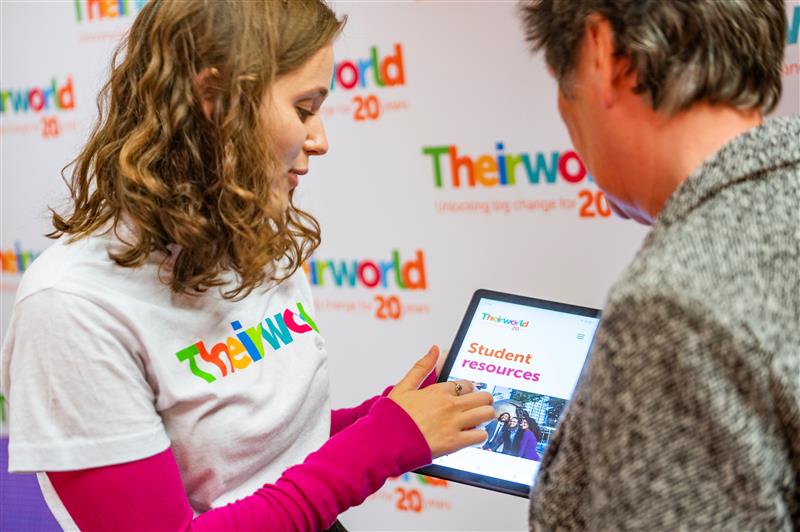 Take the test and discover how our Schools Hub helps students grasp the global education crisis
Teacher helps Harrison move from life on the street to success at school
Teacher helps Harrison move from life on the street to success at school