India asks for volunteers to help cover for absent teachers
An Indian school child looks at a display exhibited at a science fair at a government primary school in Hyderabad
India is calling for volunteers to hold workshops for children, as state-run schools around the country struggle with absentee teachers.
Launching the initiative, education minister Smriti Irani said people from varying professions could teach classes on creative writing, art, storytelling and public speaking.
"It is the best example of participative citizenry," Irani said in New Delhi as she launched a website where volunteers can register and connect with schools in their area.
"The world over, community engagement has led to better quality education…I am hopeful by December every school in the country will be connected to this programme," she said.
Volunteers can connect to the pilot programme through an app on their smartphones.
Irani said the initiative, initially offered in 2200 schools nationwide, was aimed at supplementing formal education.
Students sit on the floor during classes at a government school in Bagpath district of Uttar Pradesh
But it comes as the government grapples with teacher shortages in schools due to extended absences or under-recruitment.
Access to education has improved significantly in recent years, with thousands of new government-run schools in rural and remote areas for India's tens of millions of young people.
But experts say standards of teaching in many schools is below par, leading to poor reading and writing levels among students.
A survey by academics and the World Bank in 2010 found more than 20% of state primary school teachers were absent at any one time.
Many children in fifth year cannot read a second-year book in their own language, an annual survey by Indian education research group Pratham has consistently showed. 
© 1994-2016 Agence France-Presse
---
More news
Take the test and discover how our Schools Hub helps students grasp the global education crisis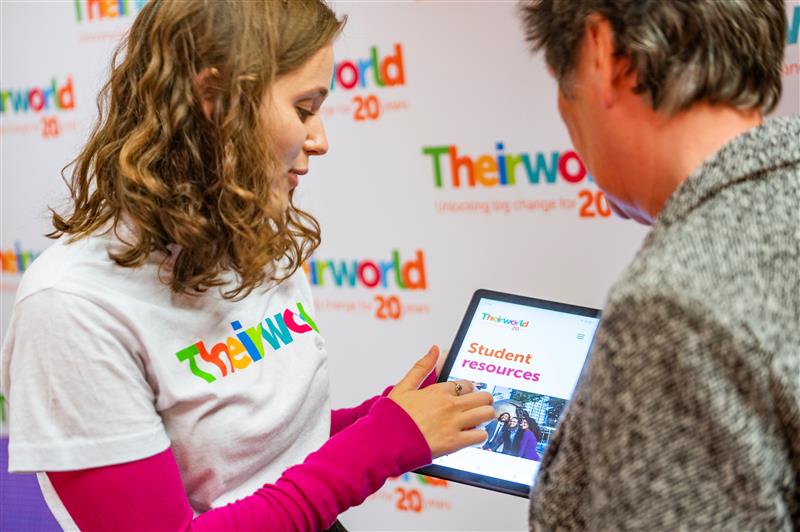 Take the test and discover how our Schools Hub helps students grasp the global education crisis
Teacher helps Harrison move from life on the street to success at school
Teacher helps Harrison move from life on the street to success at school