Indonesia plans to hire 100,000 teachers this year
Right to education, Teachers and learning
---
They must be prepared to teach the most marginalised children as the country strives to improve the quality of its vast school system.
---
Indonesia is planning to combat its teacher shortage by hiring 100,000 educators this year – and every year until 2024.
But the teachers must be prepared to work in disadvantaged and border regions to reach the most marginalised children, said the country's vice president.
At a public discussion on education in the capital Jakarta, Jusuf Kalla said it is the biggest expenditure in the budget – so Indonesia's people should expect a good school system. He added: "Quality education is the key to achieve national progress."
Finance Minister Sri Mulyani said: "With 20% of the state budget allocated for education, we need a strategy to ensure quality education as a priority."
Indonesia's education system is the fourth biggest in the world – with more than 50 million students in over 250,000 schools.
Challenges include reaching children in remote areas and overcoming the issue of students speaking different languages at home and school. Hundreds of languages and dialects are spoken across the country's thousands of islands.
Education unions welcomed the announcement of the 100,000 extra teachers in 2018. About 60,000 teachers retire each year in Indonesia and many are not replaced, leaving schools having to hire contract staff.
An education ministry official said almost one million teachers are needed in total to replace those who retire, die or leave the job, as well as to cover for growing numbers of students.
Ari Santoso said the 100,000 recruitments per year would be part of that process. He said Indonesia currently has 2.1 million teachers but needs an additional 988,133.
"However, assuming that some teachers are capable of teaching more than one subject in two different educational levels, I think we can make do with 707,324 teachers," he added.
Priority will be given to schools with high student to teacher ratios, said Santoso.
---
More news
Take the test and discover how our Schools Hub helps students grasp the global education crisis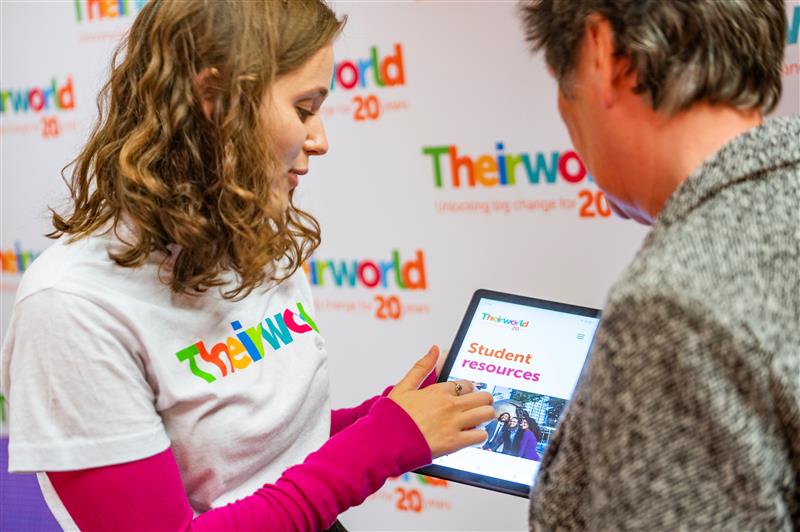 Take the test and discover how our Schools Hub helps students grasp the global education crisis
Teacher helps Harrison move from life on the street to success at school
Teacher helps Harrison move from life on the street to success at school