Innovative educator Nancie Atwell wins the $1m Global Teacher Prize
More than 40 years of innovation in the classroom and working to make her students become global citizens has paid off in spectacular style for American teacher Nancie Atwell.
Nancie has been awarded the first Global Teacher Prize, which comes with a $1 million award which she is handing over to the Center for Teaching and Learning (CTL), which she founded in Maine.
She received the prize at a ceremony in Dubai yesterday and said: "I love the challenges and I love my teaching life. I hope to convey to young people considering teaching that it is a privilege.
"I'm honoured to accept the Global Teacher Prize, especially in the company of these extraordinary teachers." She added that giving away the prize money was "not being selfless but being committed to public service".
Nancie with students at Center for Teaching and Learning
She was one of 10 inspiring and outstanding educators who had been named as finalists and who were at the ceremony. The competition was launched last year by the Varkey GEMS Foundation to celebrate the best teachers around the world. It wanted to honour those who inspire their students and the communities around them – special teachers whose achievements in the classroom and beyond have provided distinguished models of excellence and prepared children to be global citizens.
Forty years as an English teacher has taught Nancie a lot about what effective teaching methods look like and helped her develop her "writing-reading workshop" teaching style. She has her students choose the topics they want to write about as well as the books they want to read. As Nancie says: "Because they decide, they engage."
She is making students excited about learning and excelling – they read an average of 40 books every year. The CTL is itself an innovative approach to reaching students and other teachers simultaneously. Nancie and her colleagues experiment with new ways of teaching and publish and present their findings widely. More than 600 teachers from all over the world have spent time at CTL, learning more effective teaching methods.
A children's choir performs at the ceremony in Dubai
She keeps the libraries in her classrooms stocked with books about the lives, customs and beliefs of children from around the world. Her students have participated in humanitarian work including sponsoring children's education around the world and adopting acres of rainforests in Belize, Brazil, East Africa, Ecuador and Panama. Nancie already knows how she will spend the $1 million prize. She wil:
Establish a Varkey Foundation Endowment in support of tuition assistance at CTL to keep the school affordable for all families
Create a fund dedicated to keeping the libraries in her students' classrooms stocked with the latest and best in literature
Give the physical structure of the school itself, built in 1990, a renovation – including a new roof, furnaces, and windows
Former US President Bill Clinton was a guest at the event. He said: "My teachers taught me to memorise and synthesise to understand and to imagine. To think and to dream, to bring things together and understand people who stood apart."
---
More news
Take the test and discover how our Schools Hub helps students grasp the global education crisis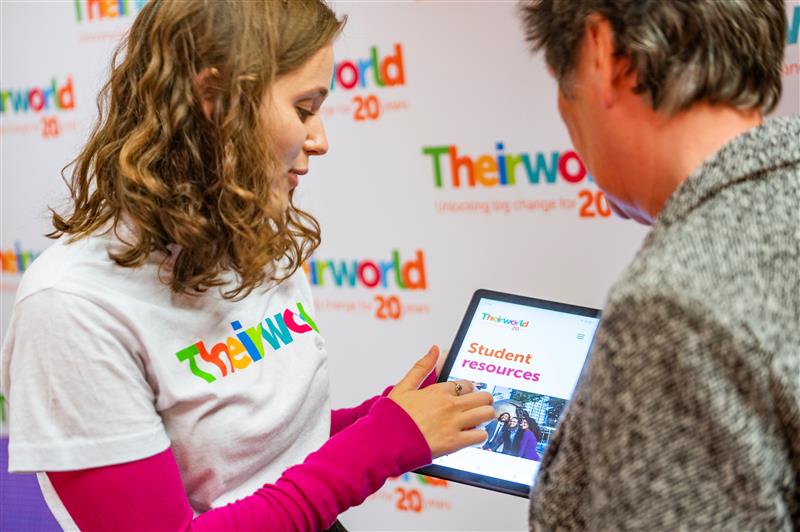 Take the test and discover how our Schools Hub helps students grasp the global education crisis
Teacher helps Harrison move from life on the street to success at school
Teacher helps Harrison move from life on the street to success at school