"I will study smart and become the best voice of children in my country"
Barriers to education, Education Cannot Wait, Education in emergencies, Refugees and internally displaced people, Right to education, Teachers and learning
---
As part of a series about life inside Kenya's Dadaab refugee camp, we talk to seven-year-old Terry Teka from Burundi about school and the future.
---
Dadaab is a complex of refugee camps in eastern Kenya which hosts almost 250,000 people. Like any city, it has schools, hospitals and transport systems. Most of the refugees living there are from nearby Somalia – but there are also people from other countries including Ethiopia, South Sudan and Rwanda.
In a special series of reports from Dadaab this week, we look at life for children living in the camp – which is run by the United Nations refugees agency UNHCR – and talk to a head teacher and young people aged from seven to 16.
My name is Terry Teka. I am in class four and am seven years old. I am from Burundi – my family moved to Kenya in 2010.
I came here when I was three years old so I have no idea why we moved from Burundi to Kenya. I have friends here in school and they are good to me.
My family lives in E four section of the camp. When I grow up I want to be a doctor and a pilot.
When the government of Kenya wanted to close the Dadaab camp I felt strange because I am part of Kenya and Kenya is my only home – I have nowhere else to go. The education here is good and the teachers teach well. 
I honestly have no idea what my life will be like once we go back to Burundi. I don't even know who are my cousins, aunties and uncles so life will be hard for me.
I love education and every child has a right to education – that is what my teacher tells us.
So my wish is for the government of Burundi to stop the fighting in my country so that small children like me will be able to get education and change the nation once we all grow up one day. 
Given the opportunity, I think I will advocate for the right to a proper education in my country and also study smart and become the best voice of children in my country. 
I believe in change, I believe in love and I know one day Burundi will become a better place for children. 
I hope the Kenyan government and UN continue supporting us because we are part and parcel of peace and excellence.
Read other Voices articles by Dadaab refugees
---
More news
Take the test and discover how our Schools Hub helps students grasp the global education crisis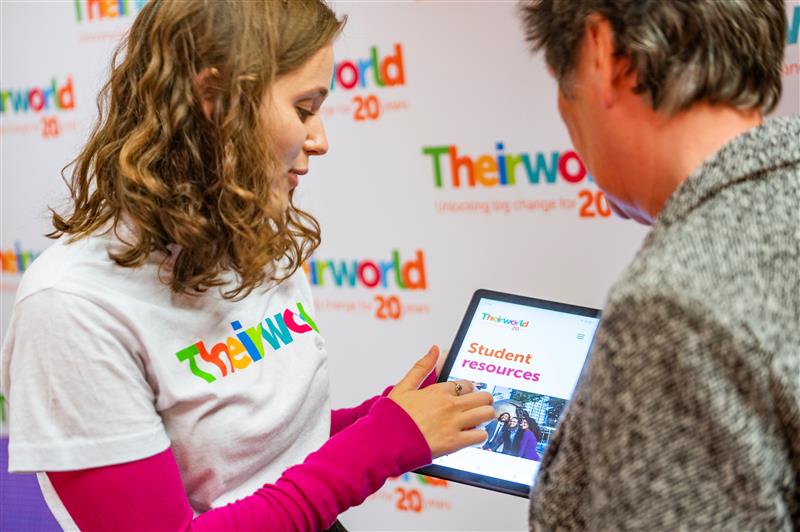 Take the test and discover how our Schools Hub helps students grasp the global education crisis
Teacher helps Harrison move from life on the street to success at school
Teacher helps Harrison move from life on the street to success at school