Kenya's schools closed as teachers stay out on strike
Students at a primary school near Nairobi organise their own lessons during a previous teachers' strike in 2011
The government in Kenya has ordered all public schools to close indefinitely because of a three-week-old teachers' strike over pay.
More than one million high school students who have exams in October will be allowed to go to school – but it is not know if they will have any teachers.
Private schools were also told to shut – but many  defied the order, according to reports. The Kenyan high court ruled yesterday that the government could not tell private schools to close.
The country's 280,000 public school teachers were awarded pay rises of between 50% and 60% by a court – but this ruling is being contested by the government. Teachers refused to return to classrooms when the new school year began.
Wilson Sossion, Secretary-General of the Kenya National Teachers Union, said: "We are not vacating from our position. You don't comply with the order, we don't resume duty."
But Kenyan President Uhuru Kenyatta said teachers should return to work and called the wage demands unaffordable, adding: "Frankly, it is wrong to hold our children hostage to wage demands."
President Kenyatta said Kenyan teachers receive the third-highest pay in Africa, after Morocco and South Africa. But the news website Quartz reported that teachers' advocates say this doesn't take into account how overworked they are – with student to teacher ratios of 50-1 in primary schools, and 29-1 in secondary schools.
The BBC reported recently that the country needs another 80,000 teachers – despite Education Minister Jacob Kaimenyi saying Kenya spends almost 28% of its national budget on education. About one million of Kenya's primary-age population are out of school.
Another court case will be heard on September 25, to determine the legality of the teachers' strike.
---
More news
Take the test and discover how our Schools Hub helps students grasp the global education crisis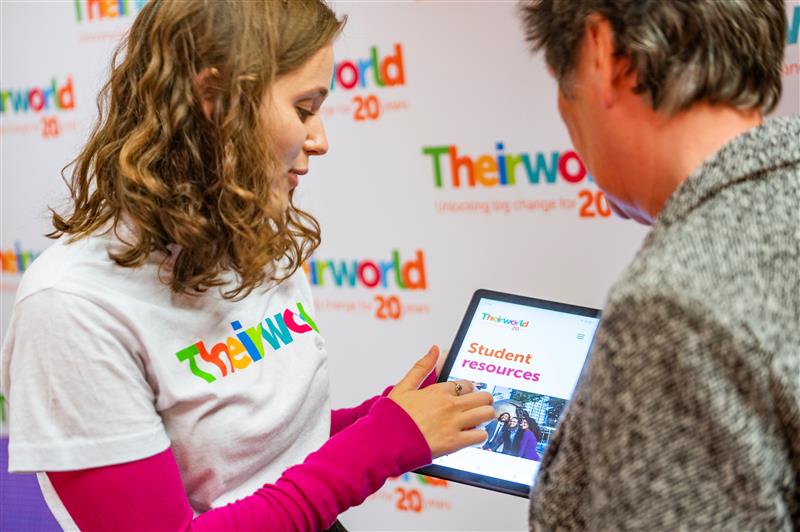 Take the test and discover how our Schools Hub helps students grasp the global education crisis
Teacher helps Harrison move from life on the street to success at school
Teacher helps Harrison move from life on the street to success at school