Migrant children taught by migrant teachers thrive at free classes in South African private school
Barriers to education, Discrimination of marginalised children, Refugees and internally displaced people, Teachers and learning
---
Students from several countries - many of whom are barred from the state system - get free lessons from 3-6pm in the classrooms of a pioneering private school in Johannesburg.
---
"These children can't go to real schools… kids have been beaten up, assaulted, deprived of food," said college head Colin Northmore of the plight of young migrants in South Africa.
So each day when lessons end at his pioneering Sacred Heart school in Johannesburg, migrant children fill up the empty classrooms – and are taught by migrant teachers.
The more than two million migrants in South Africa – many of them children – often face xenophobia from teachers and peers, or are barred from state schools altogether because they are in the country illegally.
South Africa was hit by savage anti-immigrant violence in 2008, when 62 people were killed, and again in 2015 when there were at least seven deaths.
"We became a multiracial school in 1976, defying the apartheid government and we consider the treatment of refugee children to be a new social injustice," Northmore told AFP
"Some of the kids walked for four years to reach South Africa. Some kids have been out of school for four years."
Posters on school walls proclaiming "We fight against xenophobia" hang alongside portraits of Nelson Mandela – several of his grandchildren attended the school.
The college, where annual fees are up to $6000 (5500 euros), is equipped with a chapel, two libraries and several tennis courts – a far cry from the facilities of a typical South African state school.
The after-hours teaching project is called Three2Six as it is each afternoon, between 3pm and 6pm, that the school is transformed into a centre for migrant children to learn free of charge.
Teachers from across Africa, who are themselves awaiting papers, provide the academic rigour at the front of the class.
Estimates vary significantly on how many migrants and asylum seekers there are in South Africa but fact-checking website Africa Check estimates that the figure is around 2.2 million.
"We thank you for our school and our teachers," the roughly 175 well-behaved children from the Democratic Republic of Congo, Mozambique, Zimbabwe and Eritrea chant in unison.
The children, aged between five and 13, all dress in smart blue uniforms for their classes which focus on English and maths.
"Here, I learn all that I will need for when I leave to go to a normal school," said Claude, a chubby-faced 12-year-old from the DRC. After three years in the Three2Six programme, Claude is hoping to join the public school system next year.
Every year, roughly a quarter of the pupils on the scheme leave to pursue mainstream schooling. But even for those who make the switch, migrant life in South Africa remains tough.
"We had a good life in Congo, here we share an apartment with three families," said Claude.
"At home they are despairing because of the awful conditions in which the children live," said Gilbert Kabasele, a Congolese refugee teacher with the project who shares an apartment with another family.
"The school is doing exactly the same thing as it was in the 1980s, just with a different group of marginalised children," said Northmore, referring to its efforts to maintain a diverse student body even at the height of apartheid.
"We are dealing with urban refugees. Three2Six is an urban response to an urban problem."
Northmore believes the scheme could be rolled out in Europe, which has also been deluged by migrant arrivals in recent years.
One German volunteer, who worked at Sacred Heart, even returned home and established a similar programme for Syrian children, he said
---
More news
Take the test and discover how our Schools Hub helps students grasp the global education crisis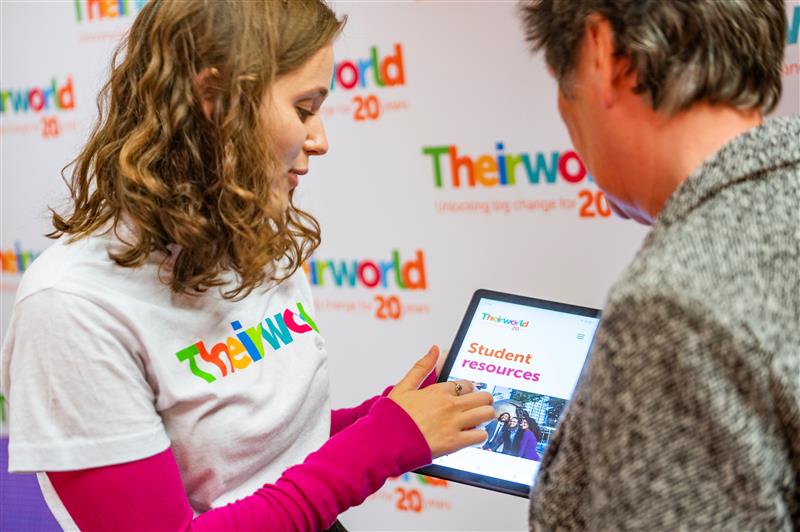 Take the test and discover how our Schools Hub helps students grasp the global education crisis
Teacher helps Harrison move from life on the street to success at school
Teacher helps Harrison move from life on the street to success at school